Nearly 700 Units Higer Buses in Service for the 19th Asian Games in Hangzhou
September 24,2023
Themed with Heart to Heart, @Future, the 19th Asian Games is fully prepared to welcome all athletes and visitors. According to the organizing committee, the Asian Games will be held in 56 competition venues in Hangzhou and other five co-host cities (Ningbo, Wenzhou, Huzhou, Shaoxing, Jinhua). A total number of 12,000+ athletes, 5,000+ coaches, 4,700+ technical officials, and 12,000+ journalists as well as millions of spectators will have the opportunities to witness first-class competitions on spot.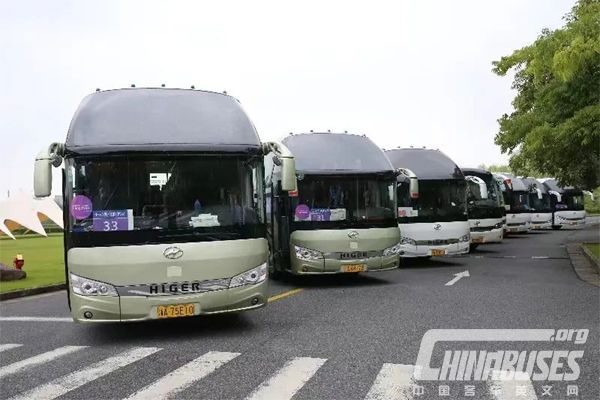 To live up to its commitment to a greener and smarter Games, Hangzhou has put nearly 700 units Higer buses in service for this premier sporting event. "Over 150 units 12-meter Higer travel coaches have been in operation, providing transportation services for journalists, volunteers and spectators. In Hangzhou, Ningbo, Shaoxing and Huzhou, over 450 units Higer new energy city buses have been working smoothly, providing greener transportation services for passengers", revealed Xu Maowu, Director of Higer Customer Care Dept.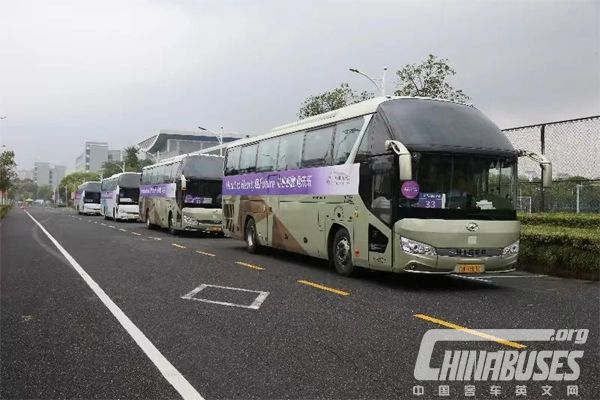 In Deqing, Huzhou, a 5G intelligent ring bus route has already been open to the public. Higer L4 electric autonomous driving mini-buses are the carriers on the route. With 9 stations, the bus route connecting Deqing Sports Center and Deqing Basketball Court (two major competition venues for the Games) is currently open to public for free.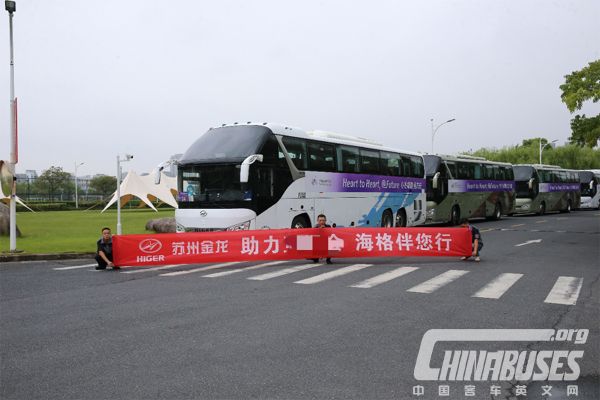 In addition, with G-BOS intelligent operation system, Higer monitors the operation status of its vehicles constantly, determined to have all its buses and coaches deliver their best performances.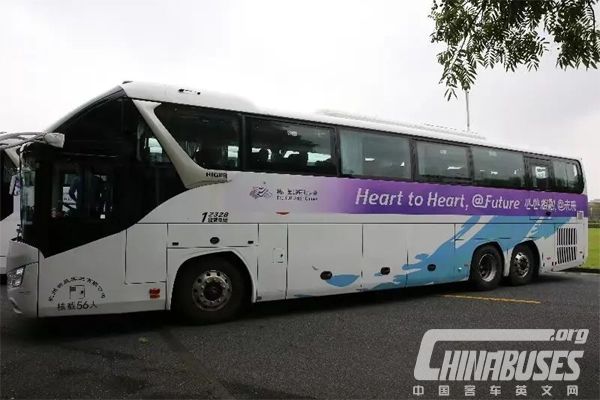 As one of the leading bus makers in China, Higer has won a number of honors by successfully serving a number of high-profile sporting events, including Beijing 2022 Winter Olympic Games, Qatar World Cup, University Games in Chengdu, Asian Games in Guangzhou and Doha, etc.
Source : www.chinabuses.org
Editor : Lucy
Views:6380
Tags: Higer Asian Games Hangzhou
Poster Press to save or share