Golden Dragon Sets the Bar High for the Tourist Transportation Market in Zhangjiajie
September 22,2023
Since 2005, Golden Dragon tourist coaches, under the management of Zhangjiajie Zhongxin Tour Transportation Co., Ltd. (Zhangjiajie Zhongxin), have been providing high-quality and super comfortable transportation services for tourists, setting the bar high for the local tourist transportation market.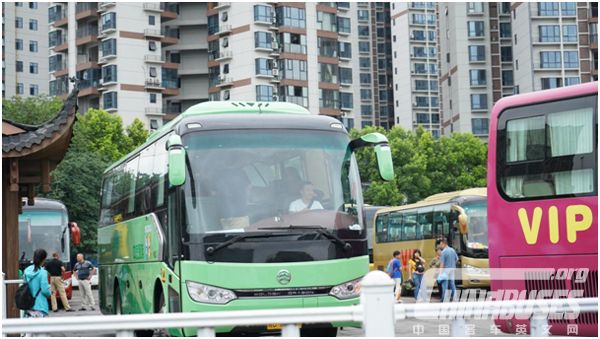 To suit the special needs of many tourists, Golden Dragon has developed high-end travel coaches with"2+1"or"1+1"seating plans, which boast more spacious room and create home-like traveling environment on the road.
Renowned for its uniquely beautiful mountain views, Zhangjiajie has seen the annual number of tourists visiting the city exceed 80 million. Throughout the whole year, there is a huge demand for transportation services from tourists from home and abroad.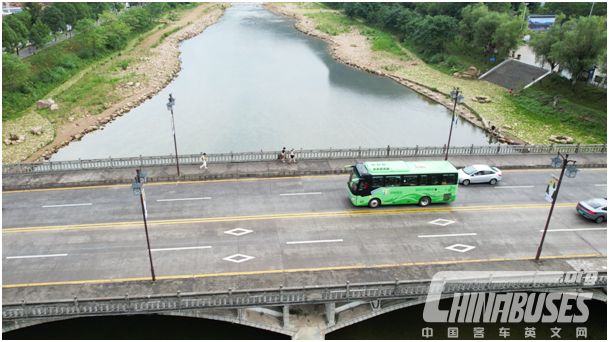 In 2005, Xu Shan established Zhangjiajie Zhongxin specialized in providing tourist transportation services. In less than two decades, his company has grown into a major player with over 200+ units large-, medium- and small-sized travel coaches in the local tourist transportation market. "We have been focusing on increasing our market share in the high-end tourist market and we now have travel coaches with seven, nine or 55 seats, etc. from Golden Dragon, fully meeting tourists' varied needs and requirements", revealed Mr. Xu.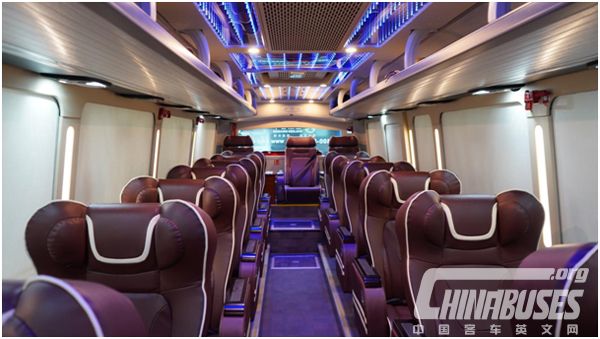 In April, 2023, Golden Dragon delivered a batch of high-end travel coaches with 1+1 seating plan, making a huge splash in the market. Every detail of the interior of the coaches speaks volume of the bus maker's commitment to providing the highest possible level of travel comforts for tourists.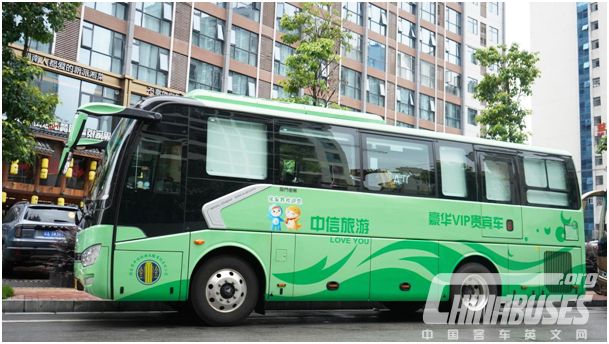 "Our mission is to become the trend-setter instead of the follower. As we all see, the chairs on board are just like a big armchair for travelers to rest and enjoy beautiful views on the road. Providing more privacy for every passenger, the coach has audio, video and water-dispensing facilities on board, making sure every passenger fully enjoy their travel on the road", Mr. Xu added. According to statistics, Golden Dragon's high-end coaches have received many thumbs-up from passengers, gaining fast growing popularity in the market.
Source : www.chinabuses.org
Editor : Lucy
Views:5068
Tags: Golden Dragon touristb
Poster Press to save or share