Ankai Hydrogen Fuel Cell Buses on Display at 2023 World Manufacturing Convention
September 22,2023
On September 20, 2023 World Manufacturing Convention themed with "Intelligent Manufacturing for a Better Future" was held in Hefei, Anhui Province. As one of the representative automakers in Anhui Province, Ankai brought its fist product, E9 hydrogen fuel cell bus on display, showcasing its latest development of green transportation solutions. During the conference, over 30 units Ankai A6 buses were providing convenient transportation services for visitors from all over the globe.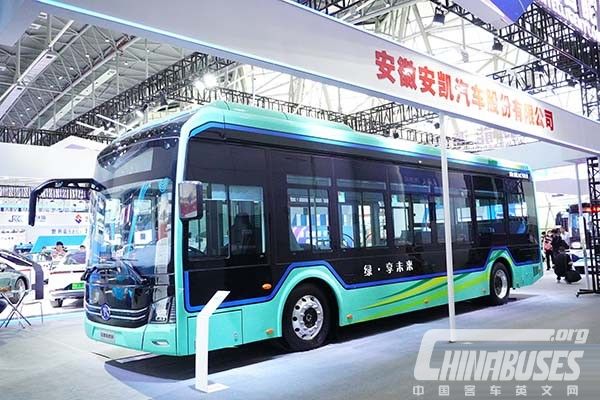 According to Ankai, E9 hydrogen fuel cell bus can get a hydrogen refill in just 5-10 minutes and can drive over 400 km continuously. Achieving extremely high energy efficiency, the bus is certainly an eye-catcher on the road. With a monocoque body structure, E9 has further lost its weight thanks to the adoption of light-weight materials. As a smart bus, it monitors the driving environment and driver's driving behaviors constantly while in operation, delivering super safe and smooth transportation services.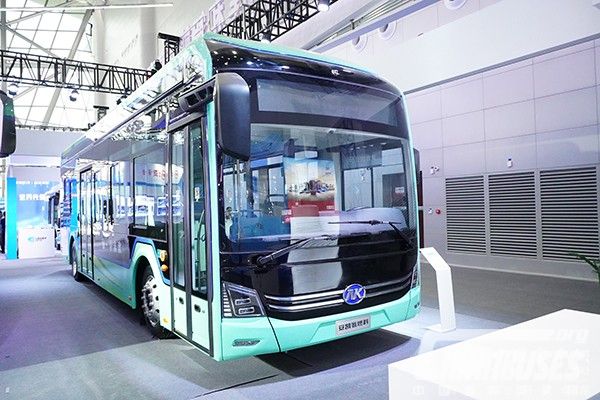 As one of the leading bus makers in China, Ankai has so far successfully developed several hydrogen powered bus models measuring from 8-meter to 12-meter in length. In Liu'an city, its hydrogen fuel cell bus fleet have already accumulated a total mileage of over 200,000 km. Apart from its hydrogen fuel cell buses, Ankai autonomous driving buses have made their way to several major cities across China, including Wuhan, Tianjin, Hefei, Macau, etc.
Officially launched in Hefei in 2018, the World Manufacturing Convention has been held for six years with continuous expansion in both scale and global influence. This year's conference serves as a great platform to introduce the competitive industries, such as the new energy vehicles, integrated circuits (IC), smart home appliances, etc. to the customers across the globe.
Source : www.chinabuses.org
Editor : Isabella
Views:4881
Poster Press to save or share