Golden Dragon Sprite Autonomous Driving Bus to Attend Competition in Smart China Expo
September 01,2023
From September 4 to 6, 2023 China International Intelligent Industry Expo (CIIE), also known as Smart China Expo will be held in Chongqing. Jointly organized by China's Ministry of Industry and Information Technology (MIIT), China's National Development and Reform Commission (NDRC) and China's Ministry of Science and Technology, this year's event will also hold the First Intelligent Vehicle Competition. Golden Dragon Sprite autonomous driving bus will attend the competition.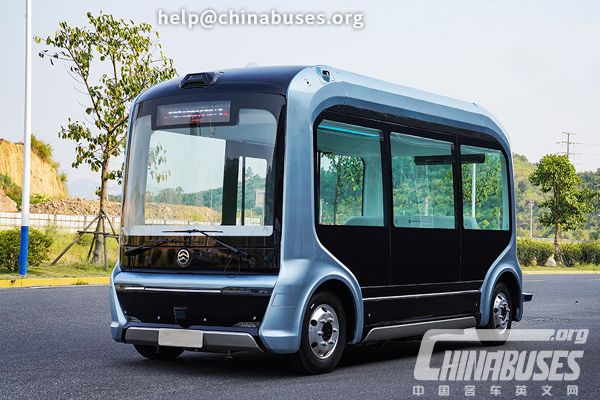 Having already gained widespread recognition among the public, Golden Dragon Sprite autonomous driving bus is able to driving 360 km continuously and can reach a speed above 69 km/h. Equipped with hardware and software developed by Mogo Vehicle, Mogo Auto Brain, eight solid-state laser radars, various sensors, the bus reaches L4 autonomous driving, readily adaptable to complex urban traffic conditions. While driving on the road, it makes operation decisions in just 0.1 second. With GNSS and SLAM, etc., it can achieve millimeter-level precise positioning. In addition, it delivers highly reliable and highly efficient performances, paving the way for the the commercial operation of autonomous driving vehicles.
According to the organizer, the competition will be held on closed roads, open road and expressway from September 1 to 5, allowing all autonomous driving vehicles to fully showcase their strengths.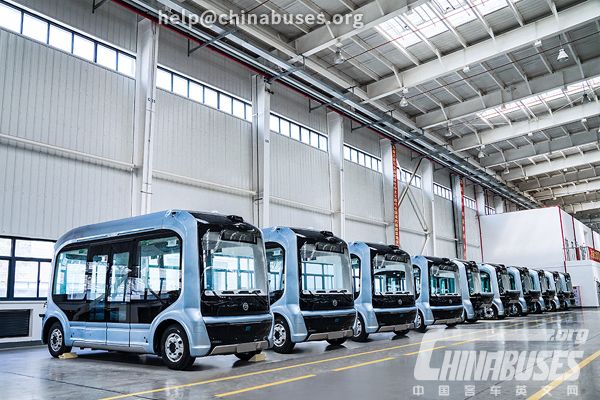 As one of the leading players in China's bus-making industry, Golden Dragon has built a state-level industrial design center, a state-level technological center, a state-level post-doctoral research working station, etc. Having been recognized as a State-level Innovative Enterprise and a State-level Enterprise with Competitive Intellectual Property Rights, it has completed over 10 state-level and provincial-level research projects.
According to Golden Dragon, it has already delivered over 300 units Star and Sprite autonomous driving buses to customers for mini-circulation bus routes, commuting bus service, tour bus service within scenic spots, express bus routes, etc. By the end of 2022, its autonomous driving buses have accumulated over 10 million km in mileage.
Source : www.chinabuses.org
Editor : Lucy
Views:5022
Poster Press to save or share