Ankai G9 Electric Buses Help Hefei Upgrade Public Transport Network
August 17,2023
On August 14, a batch of 27 units 10.5-meter Ankai G9 electric buses were officially handed over to Hefei Feixi Public Transport Co., Ltd. (hereafter referred to as Hefei Feixi) for operation. According to the bus operator, its 27 units buses powered by diesel will soon be out of service.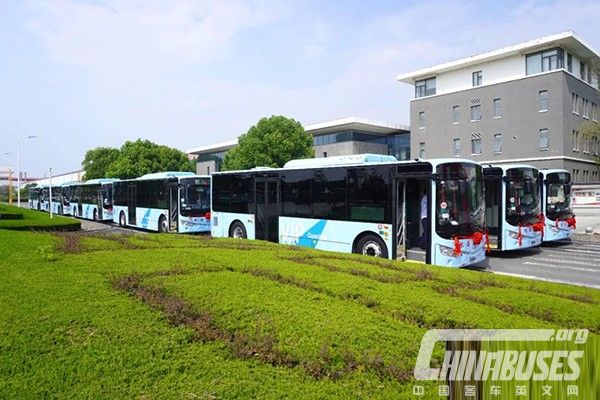 With a uniquely attractive appearance, Ankai G9 electric bus achieves impressive energy efficiency and is able to drive a fairly long distance continuously. Coated in blue color, it has a low-floor access and a wide aisle. As one of Ankai's fist products, Ankai G9 has won several major awards in several high-profile competitions.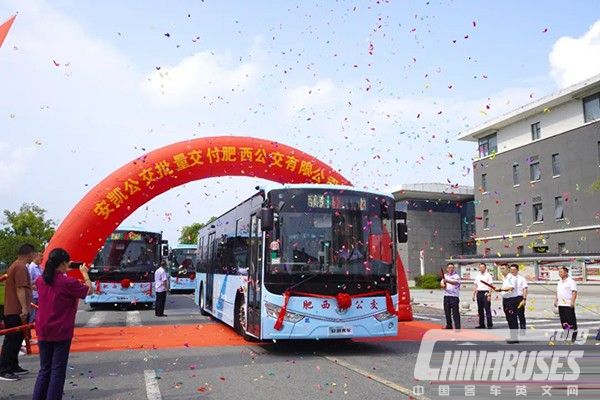 According to Hefei Feixi, after the arrival of this batch of Ankai electric buses, all buses working in Feixi will be entirely powered by clean energy or electricity. "This is a day worth remembering", said Li Pengsong, General Manager of Hefei Feixi. Currently, the bus operator boasts 337 units new energy buses and 33 units clean energy powered buses.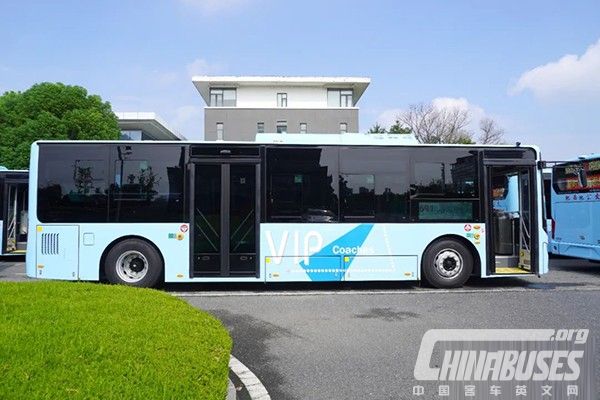 In recent years, Feixi County in Anhui Province has been making relentless efforts to upgrade its public transport network and provide more convenient transportation services for local residents. Since 2016, the county has put several batches of Ankai new energy buses into service on its roads. Statistics show that all Ankai new energy buses working in the county have accumulated a total mileage of 88.16 million km and helped the county cut the emissions of carbon dioxide by 7,616 tons.
Source : www.chinabuses.org
Editor : Mark
Views:5193
Tags: Ankai electric bus China buses
Poster Press to save or share