500 Units Zhongtong Buses to Substantially Upgrade Public Transport Network in Kyrgyzstan
August 13,2023
On August 8, a grand ceremony was held in Liaocheng, Shandong Province to mark the handover of the first batch of 500 units Zhongtong buses to their customer in Bishkek, the capital city of Kyrgyzstan. According to Zhongtong, all these buses will arrive in Bishkek before September 30. After their arrival, they are expected to substantially upgrade the public transport network in the capital city. Another 500 units Zhongtong natural gas buses ordered by Kyrgyzstan are still in production and will soon be delivered to their overseas customer.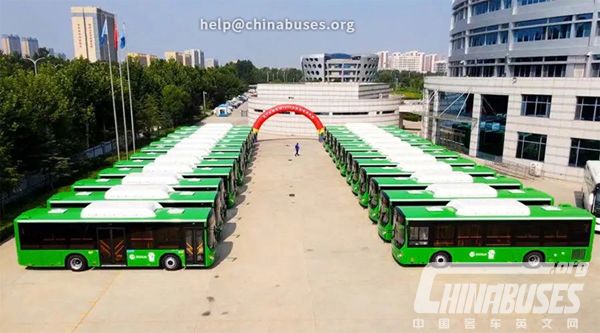 Measuring 10.5-meter in length, the natural gas powered Zhongtong bus has a low-floor access and a wider aisle. With a uniquely attractive appearance, the bus emits 20%-30% less carbon and 99% less sulfide compared with a gasoline powered bus. Apart from achieving much higher environmental friendliness, it creates much more comfortable travel environment for passengers.
In recent years, Kyrgyz government has been making relentless efforts to combat air pollution in its big cities. One of the major measures it has taken is to replace all gasoline powered buses with 1,000 units Zhongtong natural gas powered buses. On May 20 this year, Kyrgyz President Sadyr Zhaparov paid a special visit to Zhongtong in Liaocheng, witnessing the successful assembly of the first unit natural gas powered bus tailor-made for Kyrgyzstan.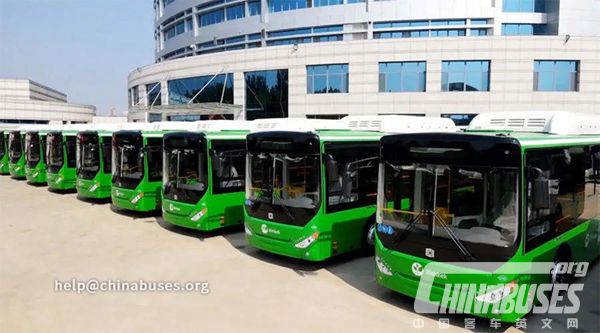 As one of the leading players in China's bus-making industry, Zhongtong boasts an annual production capacity of 30,000 units large-, medium-sized and light buses measuring from 6-meter to 18-meter in length and tailor-made for public transport, intercity transport, tourist transport, commuting service, student transport and other special purposes. So far, Zhongtong has successfully established its presence in over 100 countries and regions across the world with its overseas market share on a continuous rise.
In recent years, Zhongtong has been actively promoting greener public transport solutions and developing a host of new energy buses and hydrogen fuel cell buses. According to the bus maker, its investment in the research and development of new energy buses reached 247 million RMB in 2022.
Source : www.chinabuses.org
Editor : Mark
Views:7519
Poster Press to save or share