Higer and Innoreagen to Put 20 Units Hydrogen Fuel Cell Buses in Beijing
July 06,2023
On July 3, Higer and Innoreagen jointly delivered 20 units hydrogen fuel cell buses to Beijing Gantang Travel Technology Co., Ltd. (hereafter referred to as Gantang Travel). After their arrival in the capital, these hydrogen powered buses will be immediately put into operation. Hong Xin, president of Innoreagen, Qiu Yuanhong, Deputy General Manager of Higer, and Li Chuangda, General Manager of Gantang Travel, together with a number of distinguished guests witnessed the historical moment.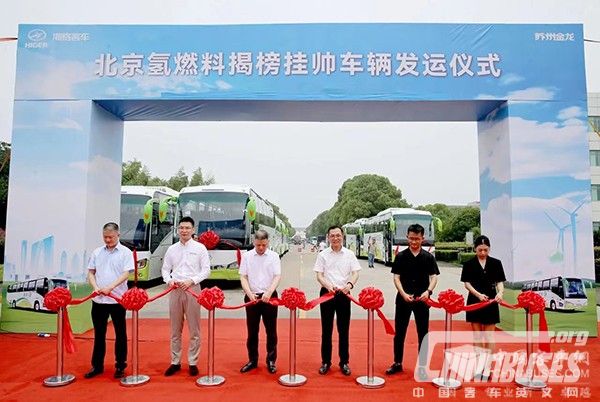 Measuring 12-meter in length, Higer hydrogen fuel cell bus delivers consistently powerful and reliable performances. It has already established a solid reputation in the market. After their arrival in Beijing, all the 20 units Higer hydrogen fuel cell buses will be put into services for commuters in Beijing.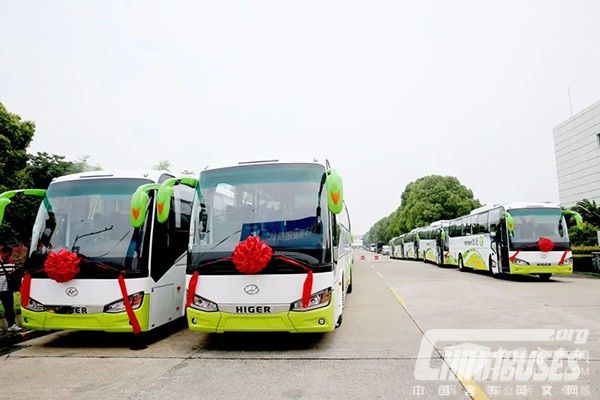 Compared with fossil fuel powered buses, hydrogen fuel cell buses clearly have many advantages. They are particularly helpful in reducing carbon emissions and cutting air pollutants in megacities. In 2021, Beijing was designated as China's first batch of cities for the demonstration operation of hydrogen fuel cell vehicles. Against such a backdrop, Higer joined hands with Innoreagen and Gantang Travel to promote hydrogen fuel cell buses.
Headquartered in Beijing, Innoreagen is highly competitive in developing hydrogen fuel cell vehicles. As one of the leading players in China's bus-making industry, Higer is committed to pursuing sustainable development through technological innovations. By pooling their strengths, they aim to further speed up the sound and fast development of hydrogen fuel cell vehicle industry.
Source : www.chinabuses.org
Editor : Lucy
Views:6776
Tags: Higer hydrogen fuel cell bus
Poster Press to save or share