Zhongtong Net Profit Estimated to Record a Growth Rate 82%-137% Year on Year
July 04,2023
On July 2, Zhongtong Bus Co., Ltd. (hereafter referred to Zhongtong) officially released a business report, revealing that its net profit attributable to shareholders is expected to reach 40-52 million RMB in the first half of this year with an estimated growth rate of 82%-137% year on year.
In the same period, Zhongtong's net profits attributable to its parent company is expected to hit 27-36 million RMB and its earnings per share (EPS) to reach 0.0675-0.0877 RMB/share, up by an estimated 82%-137% year on year.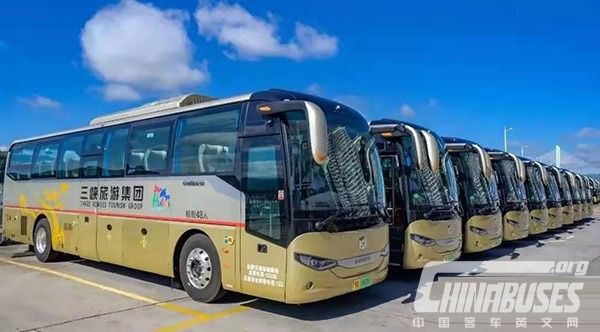 According to Zhongtong, the adjustment of its marketing strategies and the increased sales of its fist bus products, especially in the overseas market as well as its efforts to cut costs have all contributed to the growth of its profits in the first six months this year.
Source : www.chinabuses.org
Editor : Lucy
Views:7678
Tags: Zhongtong net profit
Poster Press to save or share