Zhongtong H9 Successfully Passed High-Temperature Tests in Tulufan
June 13,2023
In March this year, Zhongtong H9 coach officially made its debut. In less than 100 days, it has grabbed media attention and earned enviable recognition from the market.
Behind the vehicle's success lies Zhongtong's relentless hard work and its unchanging commitment to customers' satisfaction. According to the bus maker, H9 coach went through a series of high-temperature tests for 30 days in Tulufan, Xinjiang Uygur Autonomous Region in 2022.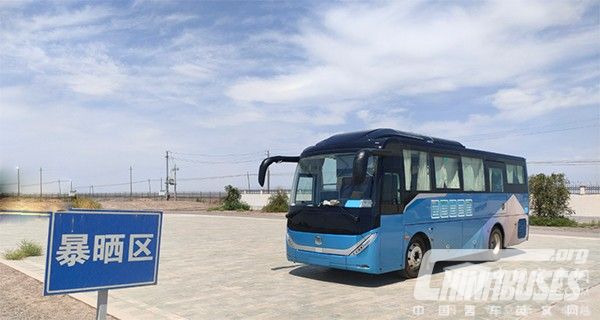 In dusty weather, Zhongtong H9 were tested for the air-tightness of its windows and doors. In addition, its key components work smoothly, free from the influences of the heavy dust.
In extreme high temperatures, Zhongtong H9 delivers consistently powerful performances, achieving superbly high safety standards. Even when the air temperature rises to 46℃ and the water temperature in the engine reaches 105℃, it is still able to work smoothly.
Tests also show that Zhongtong H9 is highly efficient in fuel economy when maintaining its speed at the optimal speed range. Its air-conditioning system is able to help the coach quickly cool its interior, providing a comfortable traveling environment for passengers.
Source : www.chinabuses.org
Editor : Mark
Views:6085
Poster Press to save or share