45 Units Foton AUV BJ6851 Electric City Buses Arrive in Huizhou for Operation
June 08,2023
Recently, 45 units Foton AUV BJ6851 electric city buses were handed over to Huizhou Zhongkai Public Transport Co., Ltd. (hereafter referred to as Huizhou Zhongkai) for operation. Before their operation, Foton AUV has scheduled special training sessions for bus drivers and maintenance workers, helping them quickly adjust to the new vehicles.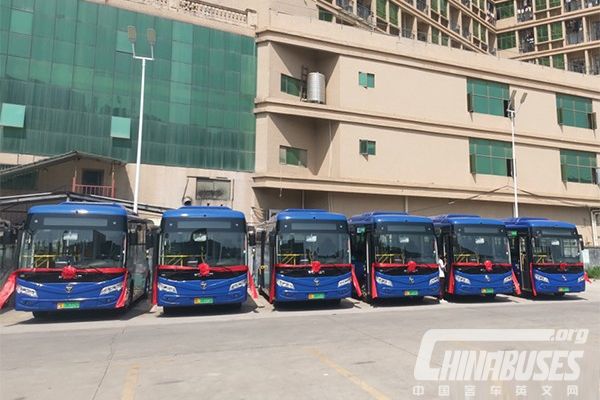 Particularly designed for the urban public transport market, Foton AUV BJ6851 electric city bus exudes innovation. With an eye-catching appearance, the bus is equipped with a host of advanced technologies, including a panoramic viewing system, an intelligent monitoring & alarming system, nano heat-insulation glass, a facial recognition system, an automatic sanitizing system, a thermometer, etc.
Huizhou Zhongkai purchased 55 units buses in 2015 and 15 units buses in 2022 from Foton AUV. So far, the two parties have long built deep mutual trust and established long-term cooperative ties.
In recent years, Huizhou in Guangdong Province has taken a number of measures to seek greener and more sustainable development. In the field of public transport, the city aims to build a bus fleet completely powered by electricity, providing more comfortable and more convenient transport services for local residents.
Source : www.chinabuses.org
Editor : Isabella
Views:5447
Tags: Foton AUV electric bus
Poster Press to save or share