Zhongtong School Buses: Trustworthy Carriers on the Road for Children
June 02,2023
At recently held 2023 Beijing International Exhibition on Buses, Trucks and Components, Zhongtong school bus won the honorary title "Innovative Product" in the special vehicle category, fully showcasing the full recognition the bus maker has already earned in the school bus market.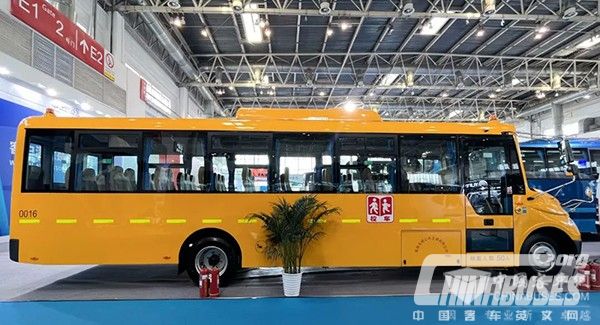 As one of the leading players in China's bus market, Zhongtong is a pioneer in the development of school buses. It has always been committed to providing safe and convenient transportation services for school children. With such a commitment, the bus maker has made unrelenting efforts to improve the overall safety standards of its school buses. With its meticulous attention to such details as appearance, interior furnishings, intelligent devices and monitoring systems, it has built "moving castles" on the road with the highest safety standards.
Zhongtong school buses all have high-strength framework with anti-collision beams. Apart from adding soft pads on all the handrails on board, they also have special seats with combustion-resistant materials for students of different ages.
In case of some children are left on board, Zhongtong school bus can activate its alarming system. In addition, it has real-time monitoring system, giving all parents a sense of ease when their children are traveling on the road.
Thanks to their high product quality standards and solid reputation in the market, Zhongtong school buses have long become the first choices for many school bus operators.
Source : www.chinabuses.org
Editor : Mark
Views:5241
Tags: Zhongtong School bus
Poster Press to save or share