Foton AUV BJ6906 Intercity Buses Arrive in Yichang for Operation
June 01,2023
On May 30, a batch of Foton AUV BJ6906 intercity buses were officially handed over to Yichang Huanpeng Passenger Transportation Co., Ltd. (hereafter referred to as Yichang Huanpeng) for operation. After the handover, Foton AUV will hold training sessions for bus drivers and maintenance workers from Yichang Huanpeng, making sure all the buses work smoothly.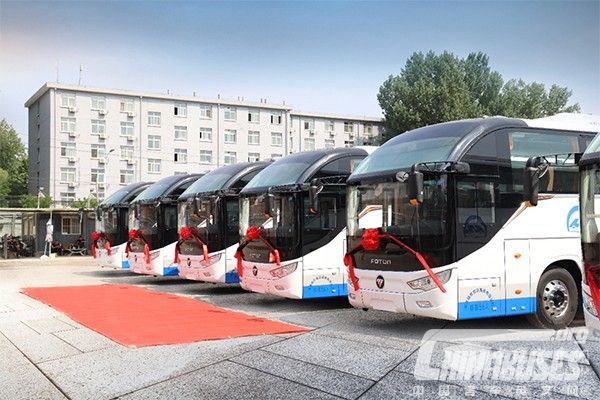 Foton AUV BJ6906 intercity bus is mainly targeted at the high-end passenger & tourist transportation market. With a more streamlined body structure and an eye-catching appearance, the bus is equipped with iTink Intelligent System and an intelligent dashboard. Upon customer's request, it can have a multifunctional driving wheel. Plus its ergonomically designed seat for bus drivers, driving is no longer a tiresome job.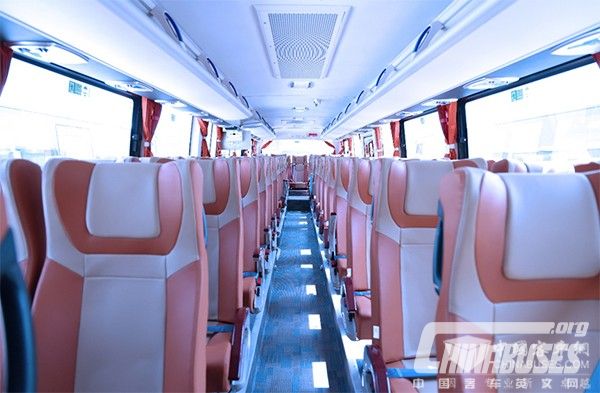 One of the major highlights of Foton AUV BJ6906 intercity bus is its more comfortable traveling environment for passengers. With USB portals, back cushions and atmospheric lamps, passengers can better enjoy their traveling experience on the road.
To fully ensure passengers' safety on the road, Foton AUV BJ6906 intercity bus has a monocoque body structure with high-strength steel. It is also equipped with ABS, ESC, tire pressure monitoring & alarming system, safety reminders for passengers, etc. In addition, by lowering its wind drag by 15% through introducing light-weight materials, the bus improves its fuel economy by 10%, which helps its operators further cut their operation costs.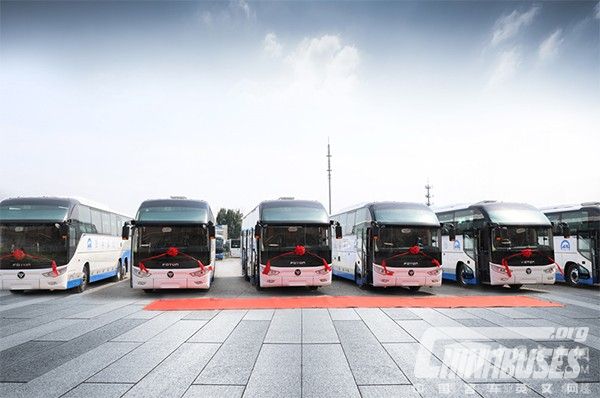 Set up in 2021, Yichang Huanpeng established strategic cooperation with Foton AUV and purchased its first batch of buses from the bus maker in the same year. By strengthening its cooperation with Foton AUV, it aims to provide more convenient and more comfortable transportation services for passengers in Yichang.
Source : www.chinabuses.org
Editor : Lucy
Views:5758
Tags: Foton AUV bj6906 intercity bus
Poster Press to save or share