Kyrgyz President Sadyr Japarov Witness the Handover of 1,000 Units Zhongtong Natural Gas Buses
May 21,2023
On May 20, a delegation led by Sadyr Japarov, the President of Kyrgyzstan, witnessed the handover of 1,000 units Zhongtong buses to Bishkek Public Transport Co., Ltd. Deng Yunfeng, Vice Governor of Shandong Province, Tan Xuguang, President of Shandong Heavy Industry Group, together with a number of other distinguished guests, attended the handover ceremony.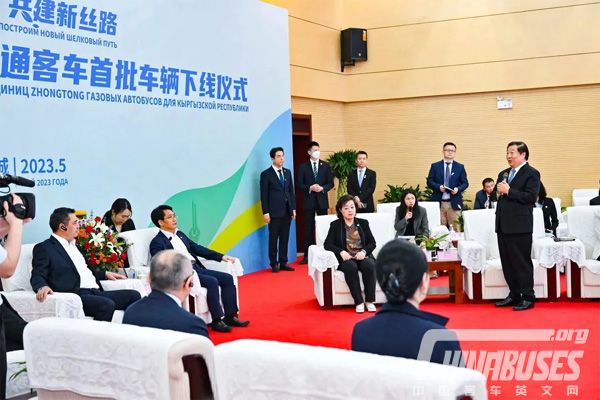 Kyrgyz president Sadyr Japarov spoke highly of Zhongtong's achievements. During the president's visit to Shandong Heavy Industry Group, the president pledged to further strengthen cooperation with China and businesses in China.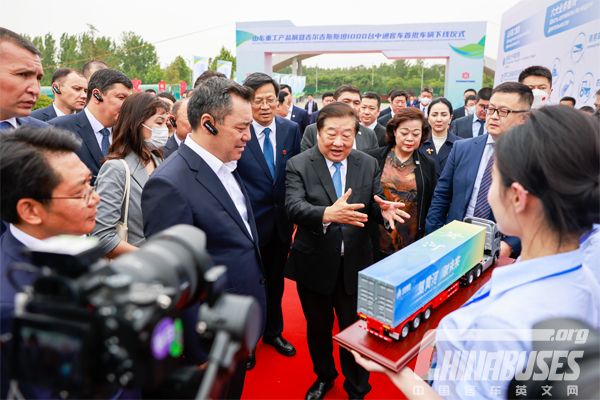 Tailor-made for Bishkek Public Transport Co., Ltd., Zhongtong natural gas powered bus adopts a monocoque body structure with light-weight materials. Equipped with Weichai natural gas engine, it is able to cut carbon emissions by 20%-30% and sulfide by 99% compared with a gasoline powered bus.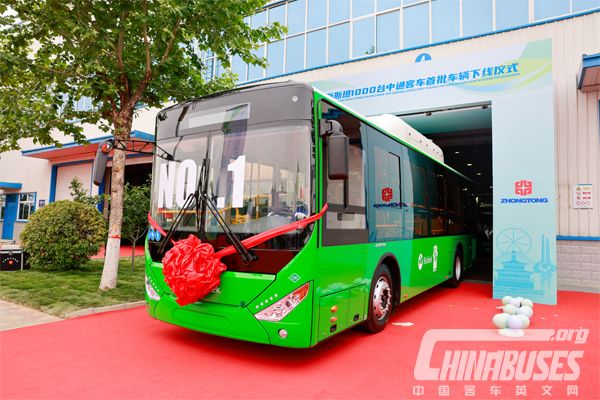 Measuring 10.5-meter in length, all the Zhongtong buses to start operation in the country in central Asia are powered by natural gas. Apart from their uniquely attractive appearance, Zhongtong buses achieve impressive energy efficiency, superb environmental friendliness and provide a host of travel comforts for passengers.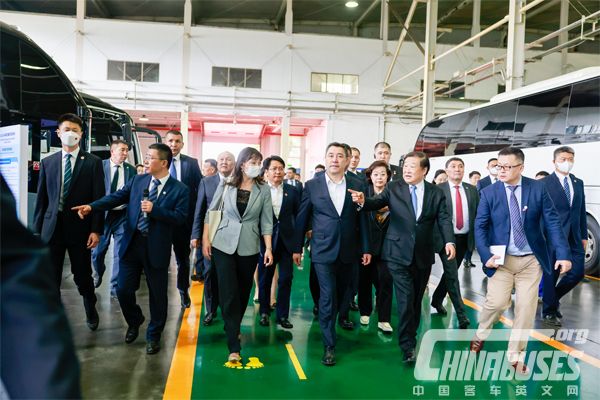 In recent years, Kyrgyz government has been actively promoting clean energy. The order of 1,000 units Zhongtong natural gas buses has smashed the country's previous record of bus imports from China. It has also been the biggest purchase from Belt & Road countries so far in 2023. As one of the major public welfare projects, the operation of such a large number of Zhongtong buses will help Bishkek effectively combat air pollution and significantly cut the carbon emissions.
Source : www.chinabuses.org
Editor : Lucy
Views:8479
Poster Press to save or share