Allison Transmission Supports Foton Buses Export to Mexico
May 16,2023
Allison Transmission, a leading designer and manufacturer of conventional and electrified vehicle propulsion solutions and the largest global manufacturer of medium- and heavy-duty fully automatic transmissions for commercial and defense vehicles, announced that 400 Foton buses equipped with Allison's Torqmatic® Series transmissions are being exported to Nuevo Leon, Mexico. In China last year, Allison realized double digit growth in export bus sales.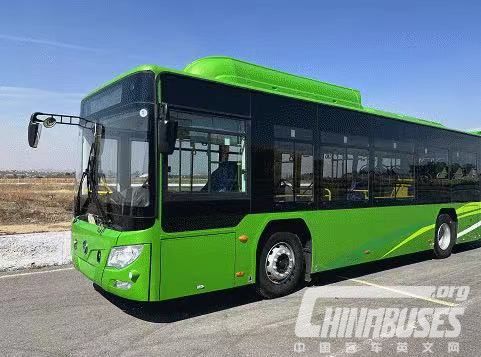 The Foton BJ6123 (12M) and BJ6105 (10M) AUV compressed natural gas (CNG) buses will be assigned to different urban routes in Nuevo Leon including Monterrey, Mexico's third most populous city. The buses will provide comfortable transportation for commuters, helping to improve the quality of life of about 4.6 million citizens daily.
The buses are equipped with the Allison T280 with Retarder transmission to achieve a maximum input torque of 1,000 newton-meters and a maximum input power of 194 kilowatts. The retarder enables the buses to slow down on downhill slopes. These transmissions are also equipped with a fifth-generation electronic control system and FuelSense 2.0®, a fuel-saving technology to reduce fuel consumption according to different vehicle operating conditions, including upgraded acceleration rate management and automatic neutral gear while parking. This feature allows for excellent vehicle performance while improving operating efficiency and reducing costs through advanced pre-diagnostics that indicate maintenance needs.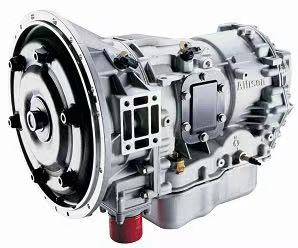 "Allison has a long history of cooperating with Foton to export buses from China, with projects of all sizes, from small tenders to 400 buses like this project. This fully demonstrates Foton's trust and support for Allison products," said Paula Chen, Deputy Managing Director for Allison China Sales. "We look forward to continuing to expand our overseas cooperation with Foton and to contribute to the global market through solid research and development and continuous innovation."
Allison's Torqmatic® Series transmissions are available for variety of buses and coaches including airport, city, intercity, suburban and shuttle buses. The transmission's torque converter is equipped with Continuous Power Technology™, which smoothly multiplies engine torque and delivers more power to the drive wheels. Unlike manual or automated manual transmissions, which are prone to wear and require clutch replacement, Allison transmissions achieve minimal wear and require only periodic fluid and filter changes to maintain optimal performance.
"Allison Transmission has never let us down. Since 2017, Allison Transmission has supported us in achieving exports to South Africa, Malaysia, New Zealand, Kazakhstan and other countries," said Gao Yi, Vice President of Foton International and General Manager of New Energy Vehicle Business & Europe Business. "In addition to easy handling and freedom from wear and tear, the biggest advantages of Allison's transmissions are comfort, fuel economy and ease of maintenance. Over the years, buses equipped with Allison transmissions have never had problems with the transmission, which highlights the maintenance cost advantages."
After more than 100 years of continuous research and innovation and decades of significant work in China and overseas markets, Allison has become an important part of the commercial vehicle field including buses. Through continuous cooperation with our customers, Allison will continue to help provide reliable products and high-value solutions to the world.
Source : www.chinabuses.org
Editor : Allison
Views:6153
Tags: Allison Transmission China bus export Foton bus Mexico
Poster Press to save or share