Israel Expects New Golden Dragon Luxury Buses in Service Soon
April 28,2023
Recently, a total number of over 70 units Golden Dragon luxury buses officially embarked on their journey to Israel at Xiamen Xiandai Port. The sales agent in Israel flew to Xiamen to attend the handover ceremony. According to the bus maker, this has already been the second batch of luxury coaches delivered to its customer in Israel so far this year.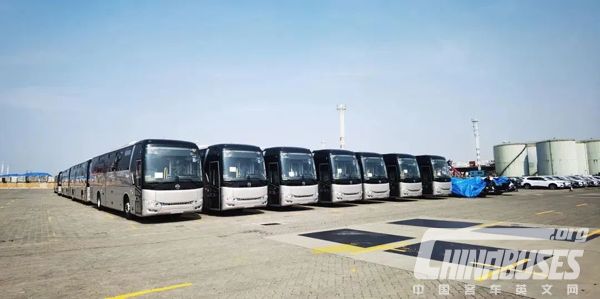 As one of the Golden Dragon's strategic overseas markets, Israel currently has over 2,000 units Golden Dragon buses & coaches in smooth operation, accounting for over 50% of all buses & coaches imported from China. The bus maker officially established a long-term cooperative tie with its Israeli sales agent in 2011. In just 12 years, it has successfully become one of the leading bus brands in the country.
In 2022, despite a host of challenges, Golden Dragon delivered over 480 units buses & coaches with a total value of more than 80 million USD to its customer in Israel. In recent years, it has maintained a fairly large sales volume in the country, fully demonstrating the huge success and widespread acclaim it has achieved among passengers and bus operators in Israel.
Along with Israeli's growing awareness of green public transport, environmentally friendly Golden Dragon buses & coaches powered by natural gas have been gaining a fast growing popularity in the country. Moreover, they help bus operators significantly cut their operation costs. Some estimates suggest that natural gas powered buses & coaches will become the main force in Israeli's public transport sector.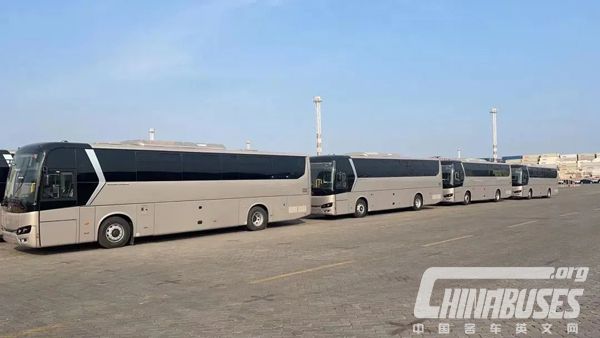 In recent years, Golden Dragon has been actively involved in promoting clean energy and new energy buses & coaches. So far, it has developed a wide spectrum of environmentally friendly vehicles, which are highly competitive and extremely popular in the global public sector. Always putting quality and after-sales service as its top priorities, the bus maker is committed to providing greener, more efficient and more convenient transportation solutions for cities across the world.
Source : www.chinabuses.org
Editor : Mark
Views:9746
Tags: Golden Dragon luxury bus Israel
Poster Press to save or share