Foton AUV BJ6126 Hydrogen Fuel Cell Buses Hit the Road in Beijing Future Science City
April 21,2023
On April 18, Foton AUV officially handed over 10 units BJ6126 hydrogen fuel cell buses to Beijing Future Science City Auto Rental Service Co., Ltd. Soon, these zero-emission buses will hit the road, providing more comfortable and more convenient transportation services for residents.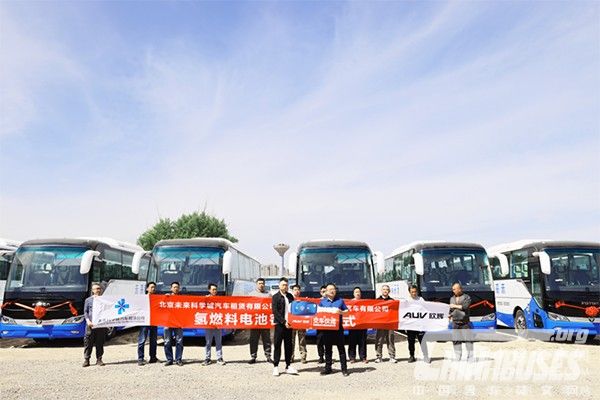 Featuring superb energy efficiency, Foton AUV BJ6126 hydrogen fuel cell bus is equipped with U Heat Management System, which helps the bus further cut its energy consumption by 7%. After a hydrogen refill in 15-20 minutes, it is able to drive over 400 kilometers. Moreover, a host of advanced technologies enable the bus to achieve even higher safety standards and provide more intelligent travel services.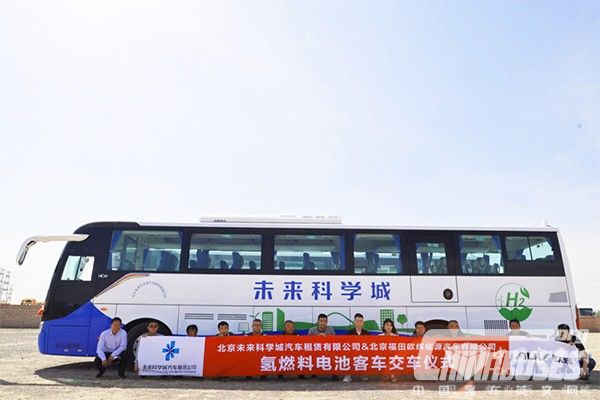 Covering an area of 170.6 square kilometers, Beijing Future Science City is home to a number of hi-tech enterprises. Since its establishment, it has been making relentless efforts to build a more pleasant cultural and natural environment for residents.
Source : www.chinabuses.org
Editor : Lucy
Views:5788
Tags: Foton AUV hydrogen fuel cell bus BJ6126
Poster Press to save or share