300+ Units Bonluck Luxury Buses to Arrive in Saudi Arabia for Operation
April 12,2023
On April 11, over 300 units Bonluck luxury buses with a total value of over 30 million USD officially embarked on their journey to Saudi Arabia. Located in Nanchang Economic Development Zone, Jiangxi Province, Bonluck received a combined order of 346 units buses & buses from overseas customers in the first quarter this year, up by 100% year on year.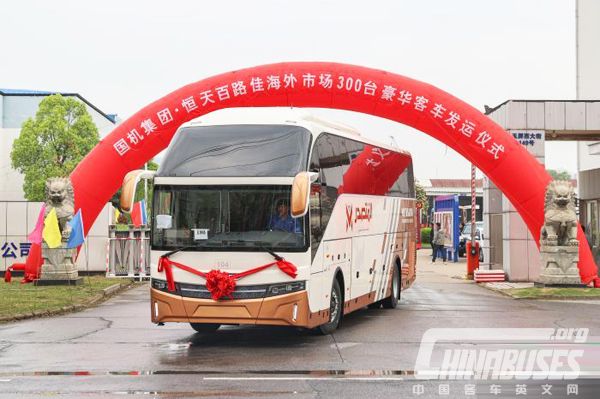 According to Li Han, Deputy General Manager of Bonluck, the company's export revenue is expected to reach 220 million RMB from January to April this year, exceeding that in the whole year of 2022.
With a solid reputation in the overseas market, Bonluck has established its presence in over 30 countries and regions across the globe, including USA, Australia, Europe, the Middle East. In recent years, the countries and regions along the Belt and Road showed fast growing demand for Bonluck buses & buses. Only in the Middle East, over 500 units Bonluck buses & buses are in smooth operation.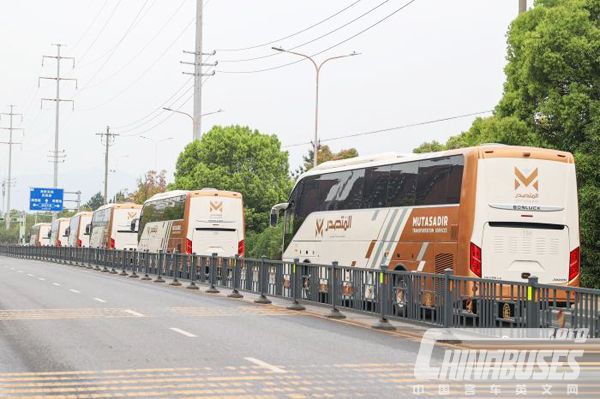 In Nanchang, Jiangxi Province, the production and sales of new energy vehicles accounted for about four fifths of the province's total production and sales volume. Over 60 businesses involved in the auto industry, including JMC New Energy and Bonluck are playing vital roles in the local economic development. In 2022, Nanchang recorded a business revenue of 19.95 million RMB in power battery and new energy vehicle sectors, up by 58.2% year on year.
Source : www.chinabuses.org
Editor : Isabella
Views:8149
Tags: Bonluck luxury bus Saudi Arabia
Poster Press to save or share