22 Units BYD Electric Buses Arrive in Indonesia to Provide Greener and More Convenient Transportation Services
March 22,2023
On Mar. 17, VKTR Group, BYD's sales agent in Indonesia, officially handed over 22 units BYD K9 electric buses to Mayasari, a local bus operator for operation. Soon, all these new buses will hit the road, providing greener and more convenient transportation services for local residents. According to sources, Indonesia has already set a clear target to replace all its fossil fuel powered city buses with electric ones by 2030.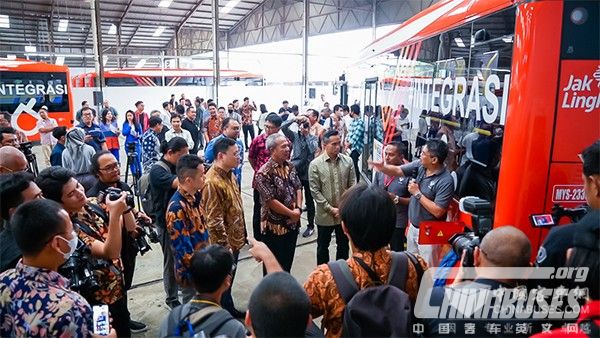 "As our second delivery to Indonesia, this marks a huge step forward for BYD. With more BYD electric buses in service in Jakarta and other cities across Indonesia, we are committed to working closely with local government to cut carbon emissions and fight against global warming", said Tian Chunlong, General Manager of BYD Commercial Vehicle Branch.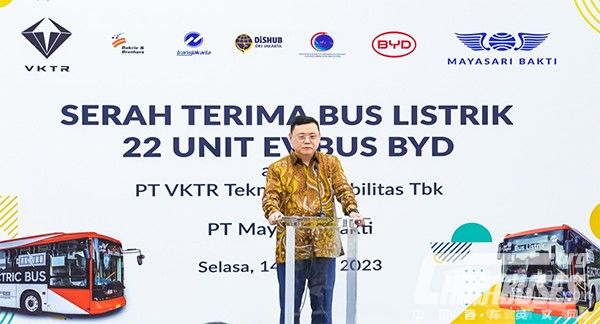 So far, BYD electric buses have successfully established their presence in 70+ countries and regions across the globe, working smoothly in 400+ cities and playing a key role in building greener and more efficient public transport networks.
Source : www.chinabuses.org
Editor : Isabella
Views:8564
Tags: BYD electric bus Indonesia
Poster Press to save or share