Foton New Toano and CNG-Powered View G7 Make Debut in Xi'an
March 10,2023
On March, 7, Urban Logistic Vehicle Championship Competition was held in Xi'an, Shaanxi Province. Foton officially revealed its new Toano and CNG-powered View G7 to the public.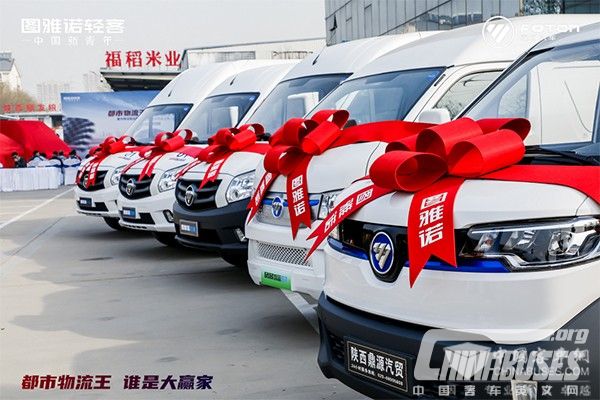 According to Foton, the new Toano is particularly designed for more efficient distribution of grains, edible oil, vegetables, fruits and construction materials in urban areas. Powered by 158-horsepower Aucan 2.5T engine, it can reach a maximum torque of 400 N.m. and further cut its fuel consumption by 10% compared with its counterparts.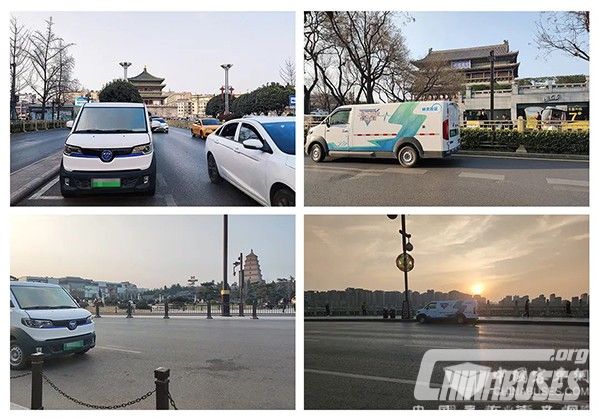 "We have bought 10 units Toanos. With a storage space of 12.4 cubic meters, the vehicle helps us immensely drive down costs", said a customer surnamed Zhao.
Boasting a market share of over 50%, Foton View G7 powered by CNG, measures 3.33 meters in length internally and it can easily accommodate big sized home appliances. Costing less than 0.3 RMB for every kilometer, the vehicle boasts a storage space of 7.5 cubic meters. It is able to drive 341 kilometers continuously, ranking the first place among all new energy light buses.
Source : www.chinabuses.org
Editor : Mark
Views:4780
Poster Press to save or share