20 Units Ankai S9 School Buses to Start Operation in Tianjin
February 02,2023
Recently, 20 units Ankai S9 school buses embarked on their journey to Tianjin. After their arrival in the city, they will be handed over to Xinyou Debang (Tianjin) Service Sourcing Co., Ltd. (hereafter referred to as Xinyou Debang) and put into service for students in the new semester.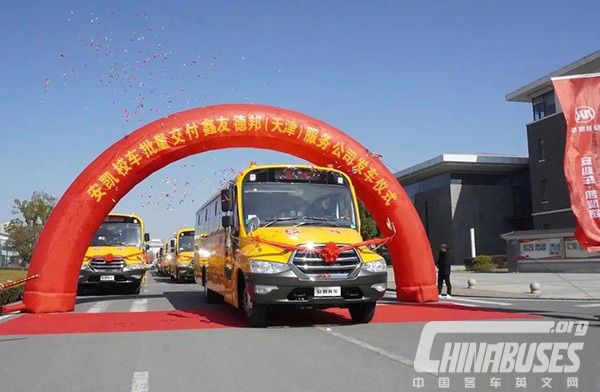 As the third generation school bus, Ankai S9 boasts a stronger body structure by adopting highly reliable steel materials, carbon ring structure and monocoque technology. In addition, it is equipped with a host of advanced technologies, including ABS, panoramic view system, intelligent school bus management system, etc., all of which greatly improve the overall safety standards of Ankai S9 school bus.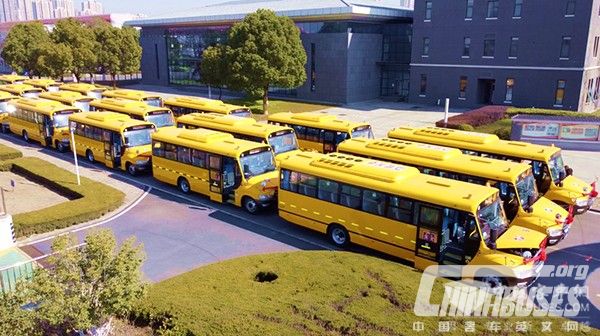 Plus, Ankai has taken school children's physical development into full consideration. Thus, its S9 school bus has a low floor access, boarding handrails and ergonomically designed seats, etc., fully ensuring the travel comforts for students.
To ease the burdens for parents and ensure the safe travel for students, Tianjin has launched a number of school bus routes for children in recent years.
In 2017, Xinyou Debang bought its first batch of 17 units Ankai school buses and 5 units Ankai A6 buses. So far, these buses have been working smoothly, laying a solid foundation for the bus operator's cooperation with Ankai.
Established in 2016, Xinyou Debang is specialized in providing road transportation services. Its school bus fleet has grown from 17 units to 260 units. Currently, it is playing a leading role in school bus operation sector in Tianjin, serving over 6,000 students from 43 primary and secondary schools across the city.
Source : www.chinabuses.org
Editor : Isabella
Views:6172
Tags: Ankai School Buses China buses
Poster Press to save or share