Guangxi Sunlong 6-Meter Mini-buses Arrive in Liuzhou for Operation
January 06,2023
On January 5, Guangxi Sunlong Auto Manufacturing Co., Ltd. (hereafter referred to as Guangxi Sunlong) delivered a batch of 6-meter HQK6601UBEVU electric mini-buses with low-floor access to Liuzhou Rail Group Hengda Bus Operation Co., Ltd. (hereafter referred to as Hengda) for operation. According to the bus maker, these new buses will mainly provide more friendly and more convenient transportation services for senior residents.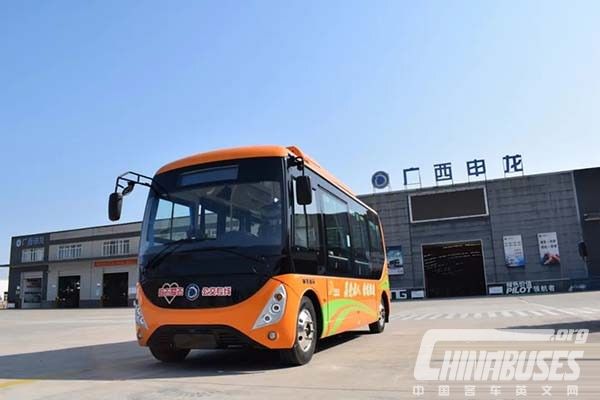 Guangxi Sunlong HQK6601UBEVU electric mini-bus has a monocoque body structure and adopts light-weight materials. With an extremely eye-catching appearance, it has already established a solid presence in the market. With one-step access, it is particularly convenient for the elderly people's boarding and disembarking. It has soft leather covers on all seats and handrails. In addition, it has a special medical kit on board, providing an extra layer of protection for senior passengers.
As a state-owned enterprise, Hengda is specialized in providing public transportation services. To meet the special transportation needs of the elderly people, it has developed some special bus routes, further upgrading Liuzhou's public transport network.
Source : www.chinabuses.org
Editor : Lucy
Views:6781
Tags: Guangxi Sunlong mini bus
Poster Press to save or share