Foton AUV BJ6816 Electric Intercity Buses Arrive in Quanzhou for Operation
December 23,2022
Recently, Foton AUV officially delivered a batch of BJ6816 electric intercity buses to Quanzhou Transport Group, helping the bus operator prepare for the upcoming peak travel season.
As one of Foton AUV HC series buses, BJ6816 electric intercity bus is equipped with a 4D monocoque body structure and adopts light-weight materials. Its high-power lithium batteries and highly efficient direct drive system enable the bus realize enviably longer continuous driving distances and achieve competitive energy efficiency.
Thanks to iTink Internet of Vehicles System, BJ6816 electric intercity bus further integrates the management of people, vehicles and roads.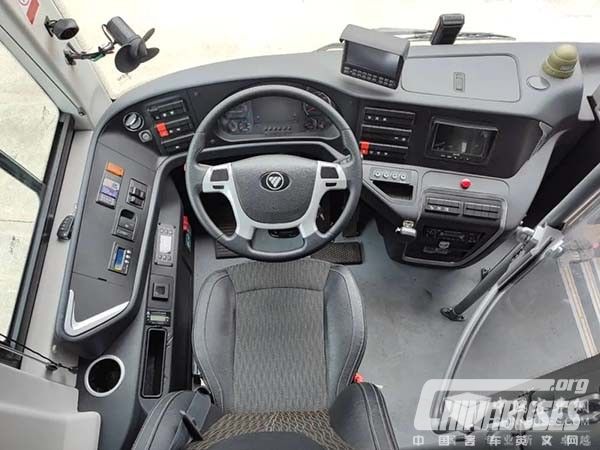 With ergonomically designed seats, BJ6816 electric intercity bus generates little noise and vibrations, creating smoother and more quiet traveling experience for passengers.
As a long-term cooperative partner of Quanzhou Transport Group, Foton AUV delivered a batch of BJ6650 electric buses to the bus operator not long ago.
Source : www.chinabuses.org
Editor : Lucy
Views:5338
Tags: Foton AUV BJ6816 electric intercity bus
Poster Press to save or share