CRRC Electric Articulated EU18 Officially Makes Debut
December 22,2022
Particularly designed for urban BRT routes, CRRC Electric articulated EU18 provides efficient transportation solutions for bus routes with large volumes of passengers. With upgraded technologies in many areas, it creates a more pleasant working environment for bus drivers and provides more travel comforts for passengers.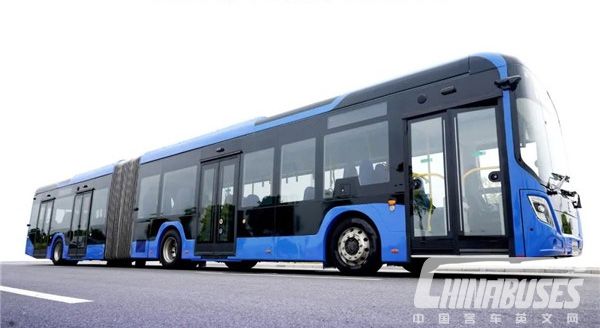 Measuring 18.75-meters in length, CRRC Electric articulated EU18 has 47 seats on board and boasts a loading capacity of 135 passengers at maximum. With four drives and double electric motors, the bus can reach a maximum power of 485 kW and a maximum torque of 5,000 N.m. In addition, it is equipped with batteries with an electric power of 563.8 kW.h and can drive 411 km continuously.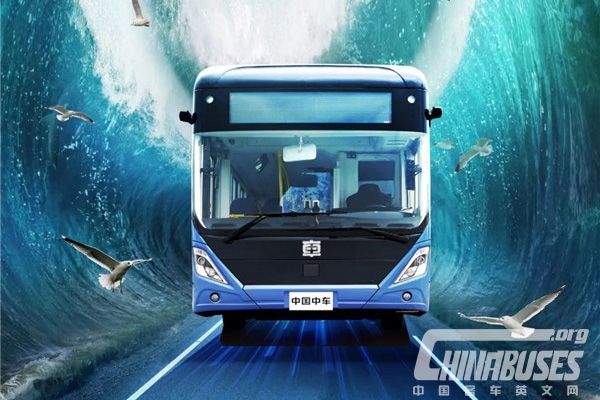 Thanks to its EPAM, electronic parking system, hill-start assist control (HAC) and collision buffering system, CRRC Electric articulated EU18 has improved its overall safety coefficient by 33%. Moreover, it adopts L2-level intelligent driving-assist system. With four doors and a low-floor access, the bus greatly facilitates passengers' boarding and disembarking. Having large windows, a wider aisle, a constant temperature intelligent control, it fully ensures the travel comforts for passengers. Its four-directional adjustable suspension wheel readily suits the driving habits of bus drivers in different places.
Source : www.chinabuses.org
Editor : Lucy
Views:14950
Tags: CRRC electric bus EU18
Poster Press to save or share