Golden Dragon Electric Sanitation Vehicles Create Better Cities and Better Life
November 24,2022
With growing awareness of environmental protection among people across China, cities have been making all-out efforts to cut carbon emissions. Golden Dragon electric sanitation vehicles, which play a vital role in cleaning urban areas, are ushering in a brand new era of urban sanitation.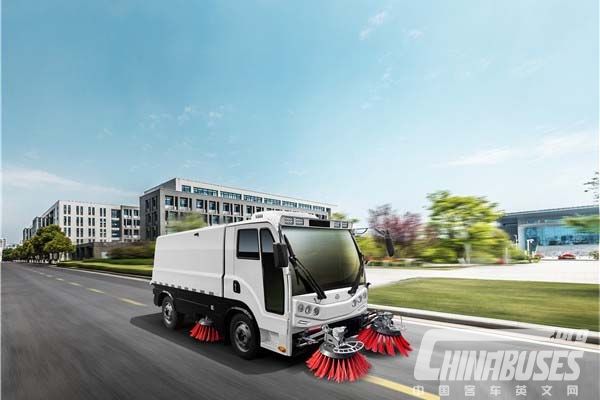 So far, Golden Dragon has successfully developed a wide spectrum of sanitation vehicles, including 5T/7T sweeping vehicles, 18T electric cleaning vehicle, 18T electric water-spraying vehicle, etc. Generating less noise and achieving zero carbon emissions, its sanitation vehicles further help operators cut operation costs.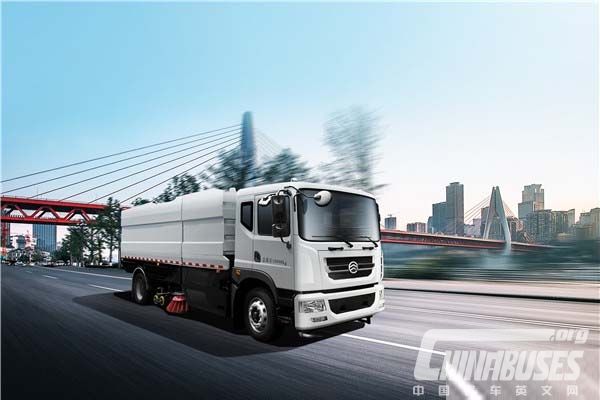 With a compact body structure, Golden Dragon 5T electric sanitation vehicle is particularly agile even on narrow urban streets. Equipped with a host of advanced technologies, it is highly efficient in urban cleaning. In addition, it cuts carbon emissions by 46.3 tons and helps operators reduce operation costs by 107,000 RMB and save total costs by 118,000 RMB in a life cycle of eight years.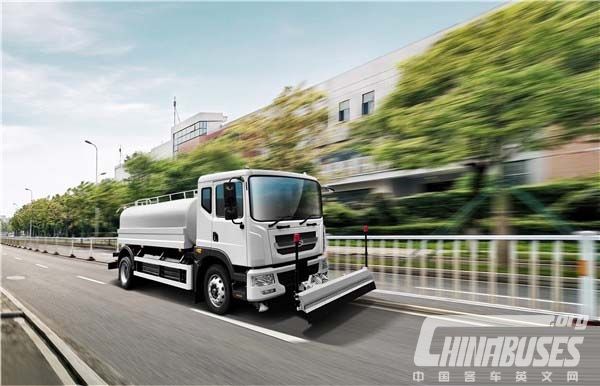 Golden Dragon 18T electric cleaning vehicle and 18T electric water-spraying vehicle can perform a number of urban cleaning tasks, truly living up to their reputation as multitaskers for urban cleaning.
It is estimated that China can cut carbon emissions by over 13 million tons each year by replacing 600,000 units fossil fuel powered sanitation vehicles currently in operation across the country.
Source : www.chinabuses.org
Editor : Lucy
Views:4992
Poster Press to save or share