Foton AUV Hydrogen Fuel Cell Buses Pave the Way for Low-Carbon & Decarbonized Transportation
November 21,2022
At the 27th Conference of the Parties to the United Nations Framework Convention on Climate Change(COP27) recently held in Egypt, hydrogen energy was once again making headlines. As one of the leading players in the world's hydrogen fuel cell bus market, Foton AUV is paving the way for the low-carbon and decarbonized transportation in the near future.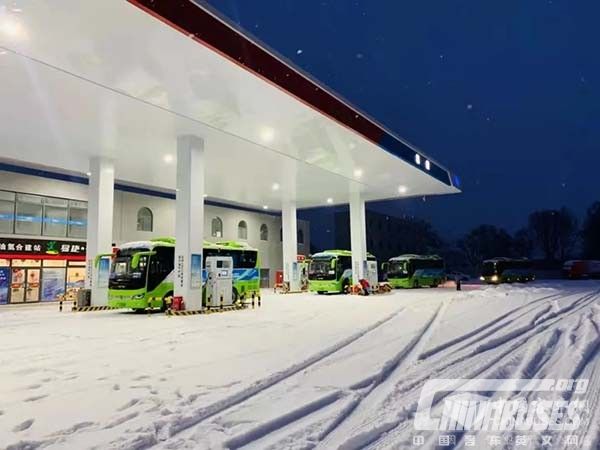 Statistics show that Foton AUV hydrogen fuel cell bus helps cut the consumption of diesel fuel by 22 L for every 100 km and thus is able to prevent 57.86 kg of carbon dioxide from being emitted to the atmosphere.
Equipped with U Comprehensive Heat Management Technology independently developed by Foton AUV, its hydrogen fuel cell bus makes full use of the heat generated by its hydrogen fuel cells to provide heating on board and defrosting service on the windows. In doing so, the bus further reduces its energy consumption by 7.6%.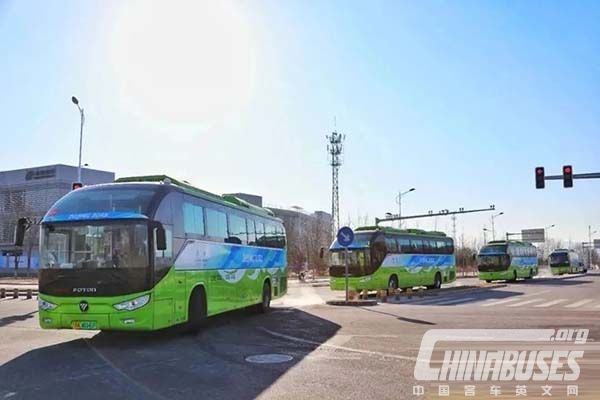 During 2022 Beijing Winter Olympic Games, 515 units Foton AUV hydrogen fuel cell buses were put into service, helping the capital city cut carbon emissions by over seven tons each day. Statistics show that Foton AUV hydrogen fuel cell buses accumulated a total mileage of 1.888 million km and cut the carbon emissions by 1,075 tons during the high-profile event.
Source : www.chinabuses.org
Editor : Mark
Views:6328
Tags: Foton AUV hydrogen fuel cell bus
Poster Press to save or share