Foton AUV Hydrogen Fuel Cell Bus Model Joins the Collections of Beijing Olympic Museum
November 08,2022
Recently, a model of Foton AUV hydrogen fuel cell bus was officially selected as one of the collections of Beijing Olympic Museum.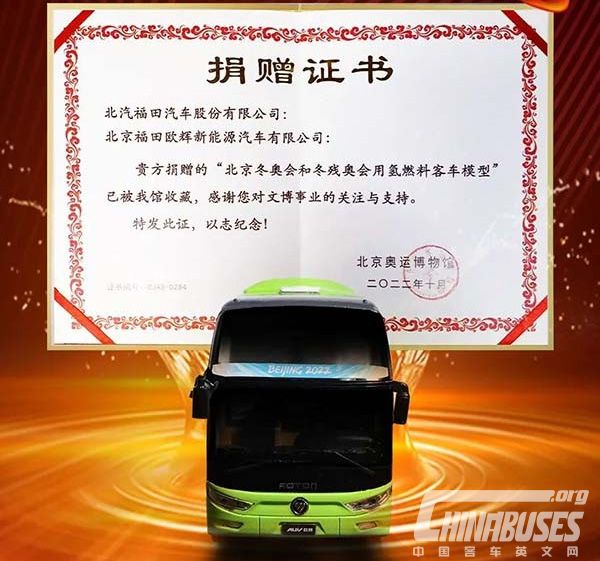 During 2022 Beijing Winter Olympic Games, a total number of 515 units Foton AUV hydrogen fuel cell buses were put into service for the athletes and umpires from countries and regions all over the world. With an impeccable record of smooth performances back in February this year, Foton AUV become the only bus brand in the world which has delivered the largest ever fleet to serve the biggest international sports event so far.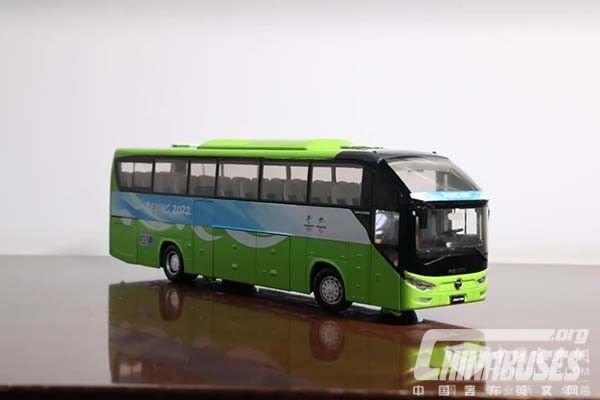 According to Foton AUV, all the 515 units hydrogen fuel cell buses accumulated a total mileage of 1.888 million km and helped cut carbon emissions by 1,075 tons, fully living up to Beijing's commitment to holding a greener Olympic Games.
Equipped with a 70 MPa hydrogen storage system and a 150 kW hydrogen fuel cells, Foton AUV hydrogen fuel cell bus is able to drive over 600 km continuously. In addition, it only takes about 10-15 minutes for the vehicle to get a hydrogen refill, which is truly a remarkable feat.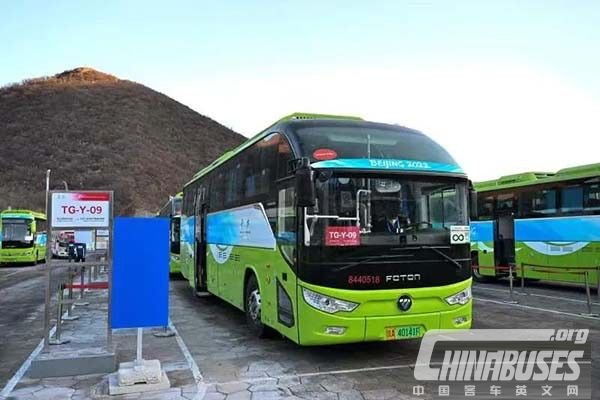 Foton AUV's independently developed U Comprehensive Heat Management System enables the heat generated by the vehicle's hydrogen fuel cells to heat the bus' interior and defrost the front window as well. Consistently stable performance of Foton AUV hydrogen fuel cell bus is definitely another competitive edge that other counterparts can only envy. Tests show that the bus is able to start without any difficulty when temperature drops to -30℃ and it can automatically activate self-preservation even when the temperature dives to freezing -40℃.
Source : www.chinabuses.org
Editor : Mark
Views:7191
Tags: Foton AUV hydrogen fuel cell bus
Poster Press to save or share