Higer Buses Help Chongqing Build Greener and More Efficient Public Transport Networks
October 24,2022
The mini-bus routes are particularly designed for narrow roads and alleys in Chongqing. Higer six-meter electric mini-buses working on these routes have proved themselves extremely convenient for many residents. This month, over 100 units Higer Qinglan mini-buses with low-floor access joined the new energy bus fleet in Chongqing, providing more convenient transportation services for local residents.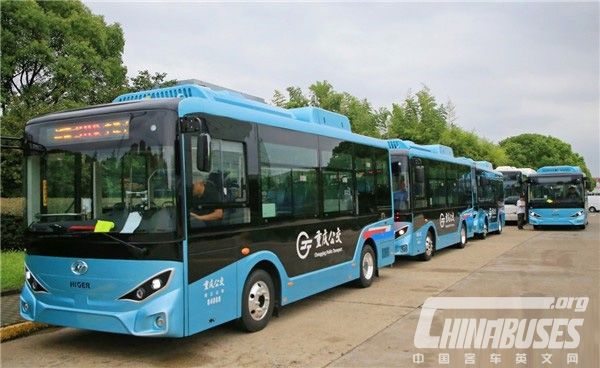 According to Higer, its first batch of electric buses have been working smoothly in Chongqing for over eight years. Currently, 659 units Higer new energy buses and coaches in different sizes work on a number of bus routes for different transportation services. One of the major bus models working in Chongqing, Higer Weilan city bus is equipped with disc-braking system, air suspensions, USB portals, QR scanning payment system and barrier-free boarding system for physically challenged passengers.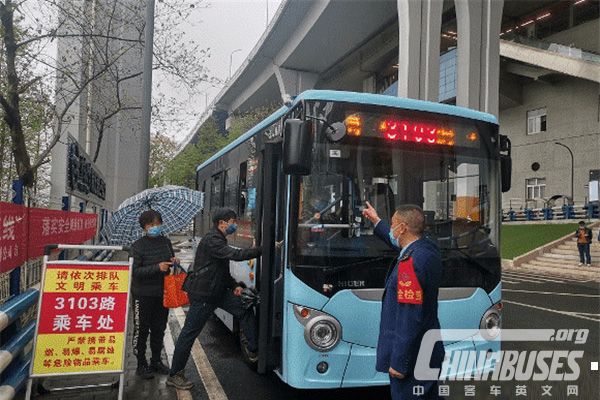 As one of the most popular tourist destinations for city tourists, Chongqing has put 16 units Higer tour buses in service on an urban tour bus route T888 which connects some major tourist attractions in downtown Chongqing. As a winner of 20th China's Patent Award from China National Intellectual Property Administration, Higer tour bus now enjoys a star-bus status in 100+ tourist attractions across China, including Shanghai Disneyland, Guangzhou Changlong Wildlife Zoo, etc.
In August this year, Higer delivered a batch of electric double-deckers for urban tours to Wanzhou District, Chongqing. Measuring 4.1-meter in height, Higer electric double-decker, particularly designed for urban tours in Wanzhou, is equipped with a number of travel amenities for passengers, including leather seats, USB portals, etc.
According to Chongqing Public Transport Group, it operates 769 bus routes and over 8,000 units buses & coaches. The number of new energy buses working in Chongqing has exceeded 4,500 units, accounting for more than 50% of the city's entire bus fleet. Each year, it provides transportation services for 400 million passengers.
In recent years, Chongqing Public Transport Group has taken a series of effective measures to upgrade the public transport networks in Chongqing, catapulting the group into China's top four provider of public transportation services.
Source : www.chinabuses.org
Editor : Isabella
Views:4868
Tags: Higer
Poster Press to save or share