100+ Units Higer Qinglan Electric Buses to Arrive in Chongqing for Operation
October 18,2022
On October 14, over 100 units Higer Qinglan city buses with low-floor access officially embarked on their journey to Chongqing. After their arrival in Chongqing, they will be immediately put into operation, providing greener and more convenient transportation services for local residents.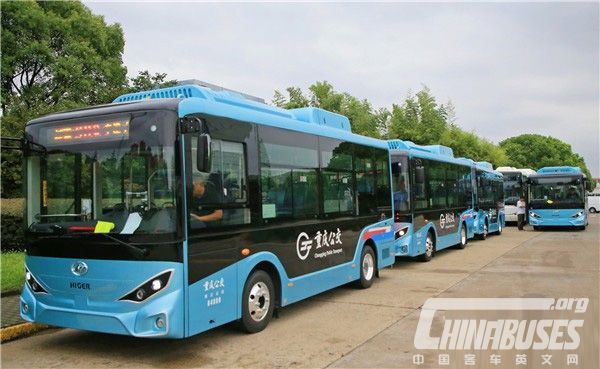 Powered by the latest generation of electric driveline, Qinglan city bus is highly energy efficient and drives smoothly. With further optimized design, the vehicle can be more easily maintained and repaired.
A more comfortable traveling environment is one of the major highlights of Qinglan city bus. With ergonomically designed seats for both drivers and passengers, LED lamp, stainless steel handrails, the bus has a fully enclosed driver's cockpit, which is equipped with a host of advanced technologies. In addition, thanks to eight major safety measures in place, the bus achieves higher safety standards.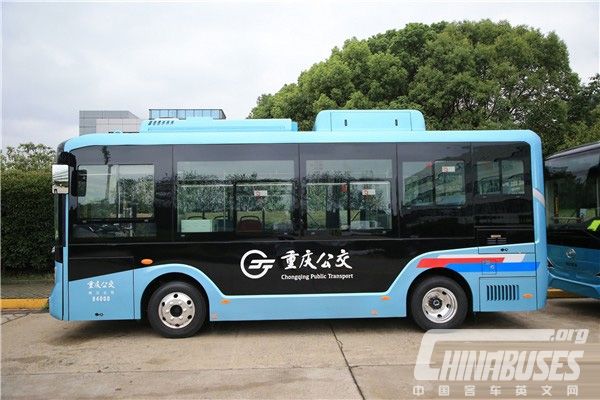 In response to people's growing demand for greener and faster transportations services, Higer rolled out Qinglan city bus, which measures 6.7-meter in length and thus achieves higher agility and maneuverability in urban areas.
According to Higer, Qinglan city bus has two different version, one for urban public transport and the other for passenger transportation in suburban areas. With two doors (one for entry and the other for exit), the bus further facilitates the boarding and disembarking process.
Source : www.chinabuses.org
Editor : Mark
Views:4997
Tags: Higer electric bus
Poster Press to save or share