CRRC Unveils Three New Commercial Vehicles
September 06,2022
On September 2, CRRC Electric Vehicle Co., Ltd held a ceremony to launch three new products including new bus EU18, purely electric self-dumping heavy truck and the new generation of city distribution vehicle XC453.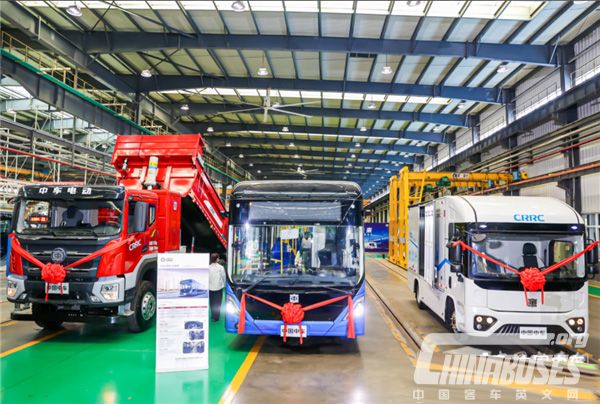 18.7m-long electric bus that can take up to 135 passengers
The new EU 18 adopts the newly upgraded seventh generation "T" power, a core technology developed by CRRC after more than a decade of technological innovation. With the iterative progress of the technologies, its products present even more outstanding advantages in terms of safety, intelligent driving, reliability, energy efficiency, comfort and intelligent connectivity.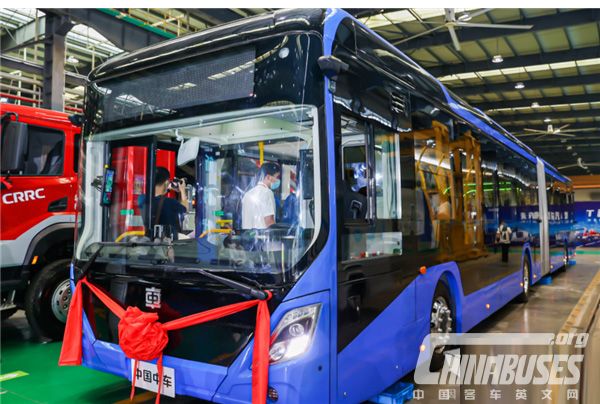 With a length of 18.7 meters, EU 18 can take up to 135 passengers. It is in line with European standards and pioneers many front-end technologies such as "full top-mounted battery layout, bus dual-motor time-distributed four-wheel drive and smart constant temperature in the carriage". These technologies enables the bus to offer a range of up to 440km, the longest of its kind. "The bus was customized for a European customer, and in the future we will develop a 24m long electric bus with a maximum capacity of over 300 passengers", Said Zhou Li, Vice President of the CRRC Research Institute.
In addition, CRRC launched its first heavy-duty truck, a purely electric self-dumping truck. The truck is equipped with a 360-degree surround view camera, dual source steering system and integrated central control screen to deliver a powerful, comfortable, safe and efficient driving experience.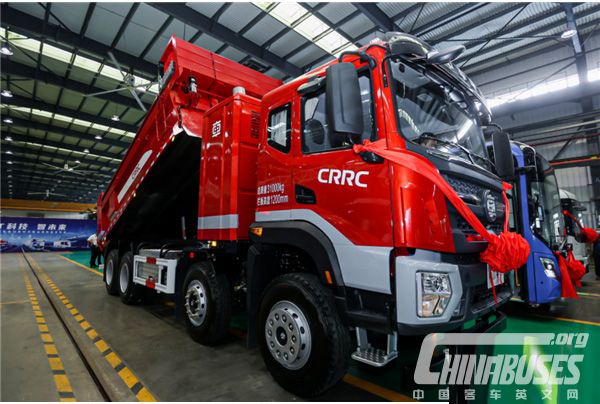 The third product launched is a new generation of urban logistics vehicles, which combines cutting-edge technologies such as the Internet, cloud computing and blockchain. Furthermore, it offers extra-large space, efficient operation as well as 24-hour operation monitoring and big data diagnostic functions, to help get through to the "last kilometer" for urban logistics transport.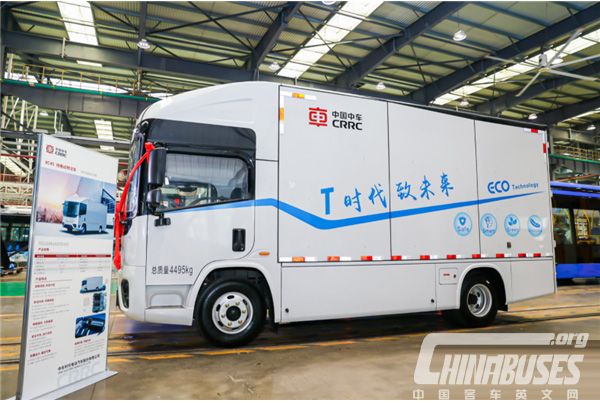 These three products draw much attention from industry players upon their release. The launching event also concluded successfully with the signing of strategic cooperation agreements between CRRC and eight well-known enterprises on site, with a total amount of over RMB 1 billion.
As of 2021, CRRC has assembled 200000 vehicles and produced 50000 vehicles that generate a total revenue of over RMB 5 billion and place it among the top three in the industry.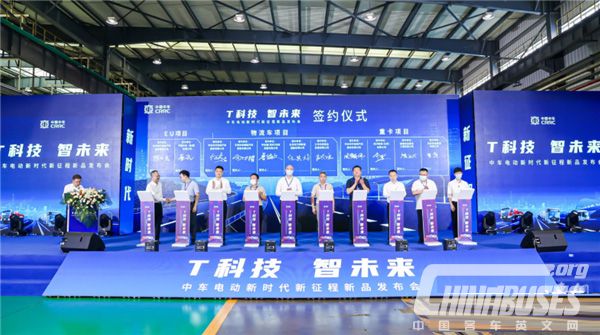 Source : www.chinatrucks.com
Views:11809
Tags: CRRC electric bus EU18
Poster Press to save or share