BYD Awarded the First Ever Order for 13-metre Low-Entry eBuses in Iberia,Spain
August 01,2022
BYD, the world's leading manufacturer of New Energy Vehicles (NEVs) and power batteries, has recently been awarded an order for 15 electric buses from Empresa de Blas y Cia. S.A. The public transport operator is the Spanish subsidiary of Arriva.

The order comprises 12 units of 12-metre BYD low-floor eBuses and a further three units of 13-metre BYD low-entry eBuses, the latter being the first ever order for this BYD eBus model in the Iberian market. Delivey of the eBuses is planned for 2023 in preparation for entering service in Alcorcón, a suburb area of Madrid.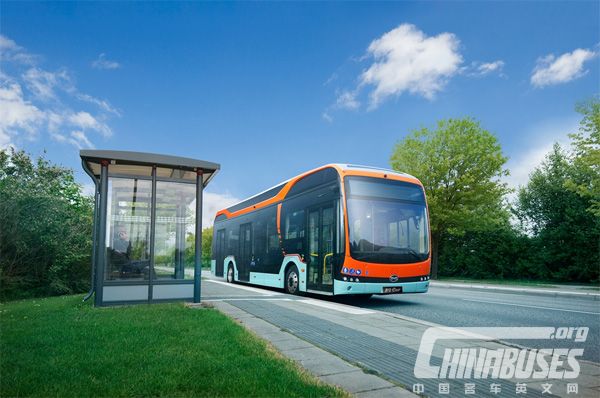 The latest 12-metre BYD low-entry eBuses
As a new customer for BYD, Arriva will operate the eBuses as part of a daily service in the popular city of Alcorcón, located to the southwest of Madrid. Arriva also provides bus services for several intercity routes from Alcorcón and Mostoles to Madrid, for which the 13-metre BYD eBuses will primarily be used.

The two BYD eBus variants on order benefit from a number of new features. BYD's best-selling 12-metre low-floor eBus utilises new upgraded BYD Iron-Phosphate Technology, with its 422 kWh battery offering a range of 300 km from a single charge. Passenger comfort is uncompromising too, with features such as ambient lighting, USB charger ports and a soundproof floor covering. Driver protection has also been enhanced through the installation of newly developed safety glass around the driver's cab.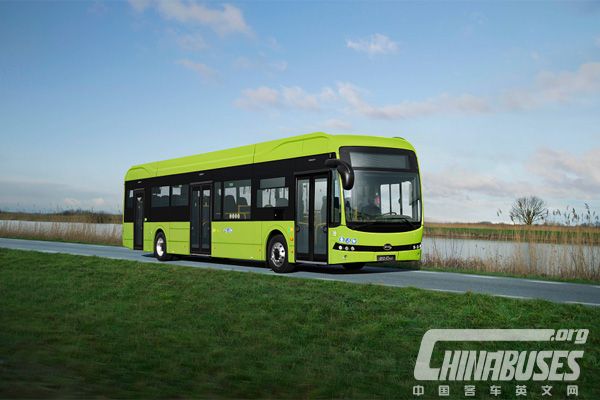 The latest 13-metre BYD low-entry eBuses
The 13-metre BYD low-entry eBus making its debut in Iberia is powered by new generation BYD Iron-Phosphate Battery providing a longer driving range, optimised battery life while offering the added assurance of ultra-safe performance. BYD innovation continues with a unique '6-in1 controller' integrating the entire ecosystem of the bus for improved reliability and maintenance efficiencies. Also, Battery Thermal Management System technology inherent to BYD eBuses delivers proven reliability in extreme hot or cold environmental conditions, making them ideal for the Iberian peninsula.
Safety through design is always a priority for BYD. The 13-metre BYD low-entry eBuses have a reinforced internal structure, as well as an intelligent warning system, increasing vehicle safety and stability. Attention to detail extends to the exterior and interior which have been enhanced to give the buses a contemporary edge while also providing a comfortable, safe and eco-friendly environment for passengers.
Through leading battery technology and excellent operating performance, BYD zero-emission electric buses have become the first choice of major European bus operators. BYD now has over 200 eBuses in service or on order across Iberia, driving over 8.5 million kilometres, reducing CO2 emissions by 9,000 tonnes.
Antonio Cendrero, CEO of Arriva, said: "We are committed to providing the highest level of service for customers. The purchase of these vehicles allows for us to quickly advance in our plan for zero-emission mobility, expanding the electric fleet equipped with the most cutting-edge technologies to support sustainability, safety, and efficiency."
Joaquín Bellido, BYD Iberia eBus Sales Director, said: "This first ever order for 13-metre eBuses in the Iberia underlines BYD's achievement and expansion in a growing market across Europe. We are committed to continuously expanding our electric bus fleet to help establish a zero-emission transport system in the region, and further accelerate decarbonisation within the Iberian peninsula."
Source : www.chinabuses.org
Editor : BYD
Views:7396
Tags: BYD electric bus Spain
Poster Press to save or share