Foton AUV Buses Continue to Make Big Splashes at Around-Qinghai Lake Electric Vehicle Competition
July 27,2022
On July 22, the 9th Around-Qinghai Lake Electric Vehicle Competition officially kicked off. As one of the pioneers in China's electric vehicle industry, Foton AUV shouldered the transportation tasks for the event. According to the company, it is the eighth consecutive year for Foton AUV to serve at the competition.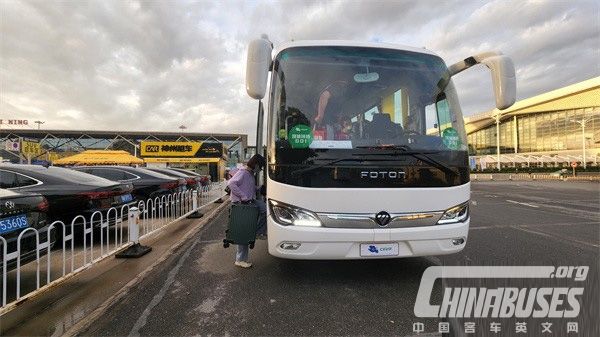 Located in the northeast of Qinghai-Tibet Plateau, Qinghai Lake is also known as the Pearl on the Plateau. This year's competition has a road track of 903 km with the average altitude of 3,940 meters above the sea level. Such working environment poses a host of challenges for electric vehicles, such as mountainous roads, thin air, low temperatures, lack of oxygen.
Foton AUV BJ9606 intercity bus, which serves at this year's event, has upgraded its engine, ABS and retarder and readjusted its power driveline, chassis and other key spare parts. Thanks to these improvements, it is able to endure the low temperature and low pressure at the high-altitude working environment for at least 100,000 km.
Considering the fragile eco-environment around Qinghai Lake, Foton AUV BJ6906 intercity bus lowers its wind drag by 15% and has a more compact structure with lower body weight, helping it improve its energy efficiency by 10% and thus helping bus operators further cut their operation costs.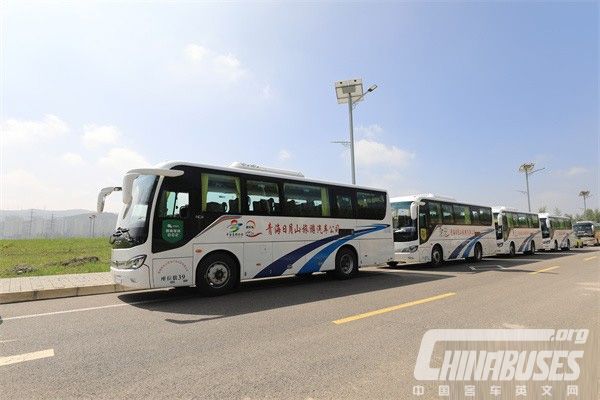 Foton AUV first started serving Around-Qinghai Lake Electric Vehicle Competition in 2014. So far, it has been providing the essential transportation services for the event for the eighth consecutive year. Thanks to their exceptional performances and unparalleled travel comforts for passengers, Foton AUV buses have already gained wide recognition among participants, officials at all levels and journalists from various media.
As one of the leading players in China's bus industry, Foton AUV has served a number of high-profile events, including G20 Summit in Hangzhou, 2022 Beijing Winter Olympic Games, China's annual NPC and CPPCC sessions (also known as Two Sessions), etc., fully ensuring the smooth flow of participants in these events.
Source : www.chinabuses.org
Editor : Mark
Views:5356
Tags: Foton AUV electric bus
Poster Press to save or share