Higer H7V MPVs Blaze a New Trail for Internet + Travel Service
June 17,2022
Recently, Higer delivered a batch of H7V multi-purpose vehicles (MPVs) to its customer, Jiayuguan Baimaoniu Tourist Transportation Co., Ltd. (hereafter referred to as Baimaoniu). In response to a number of challenges in the post-COVID-19 era, Higer and Baimaoniu have been working closely to blaze a new trail for internet + travel services.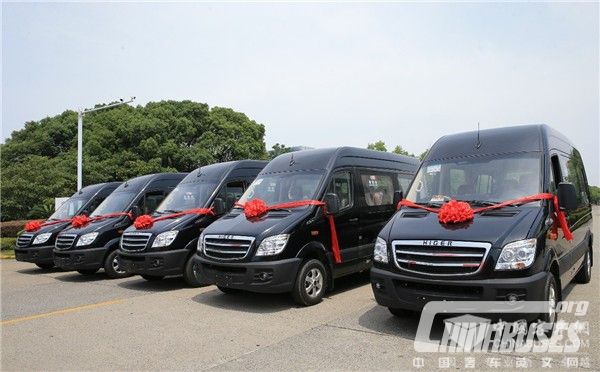 "After thorough investigations, we decided to place our order on Higer", revealed Zhao Lingyun, General Manager of Baimaoniu. "Though it is our first time to cooperate with Higer, we are fully confident in Higer's products and services", added Zhao. With only nine seats, H7V MPV has a big trunk at its back, which is convenient to put suitcases. Thanks to its smaller size, it is much easier for the bus operator to develop more customized travel plans for tourists. In addition, it delivers powerful performances and provides more travel comforts.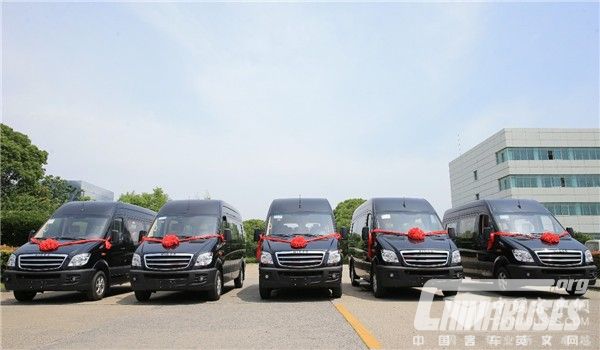 In 2021, Baimaoniu saw its business increase by nearly five times, which boosted the company's confidence in the tourism industry in Jiayuguan. Established in 2021, Baimaoniu has established cooperation ties with ctrip.com, mafengwo.cn and other major online travel agencies. Focusing on providing transportation services for smaller travel groups, families, etc., the company boasts 21 vehicles, all of which are converted from 15-seaters to nine-seaters and are mainly in operation on three major travel routes (Gansu-Qinghai Travel Route, Xinjiang Travel Route, West Sichuan Travel Route). So far, it has already earned a solid reputation among tourists.
Source : www.chinabuses.org
Editor : Mark
Views:4656
Poster Press to save or share