Shenwei Shixing and Higer Join Hands to Promote Hydrogen Fuel Cell Buses
June 06,2022
Recently, Beijing-based Shenwei Shixing signed a cooperation agreement with Suzhou-based Higer to develop and promote fuel cell hydrogen vehicles. The two parties and Sinohytec formed an alliance and successfully won the financial supports from Beijing Municipal Government for Fuel Cell Hydrogen Vehicle Demonstration Operation Project. Shenwei Shixing purchased 20 units high-end hydrogen powered coaches from Higer and put them in operation in the capital city.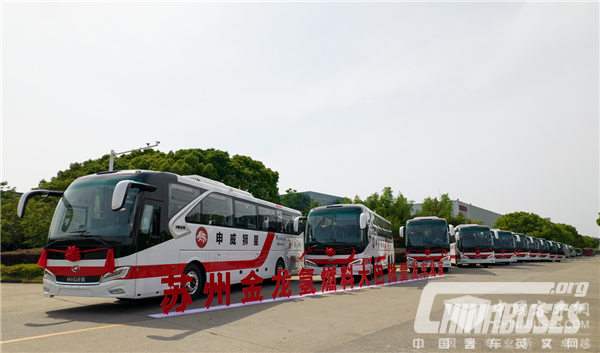 As one of the largest privately owned new energy bus operators in China, Shenwei Shixing has been specialized in providing passenger transportation and commuting services for years. Having established a solid reputation in the market, the bus operator boasts a fleet of 1,500 units electric buses.
"We are committed to promoting new energy buses", said Feng Ming, president of Shenwei Shixing. The company started introducing new energy buses in 2015. In 2018, all its buses were equipped with electric drivelines. In 2020, the company took the responsibility of promoting fuel cell hydrogen vehicles in Beijing and Tianjin. "In the next few years, hydrogen fuel cell vehicles will witness accelerated growth", added Feng.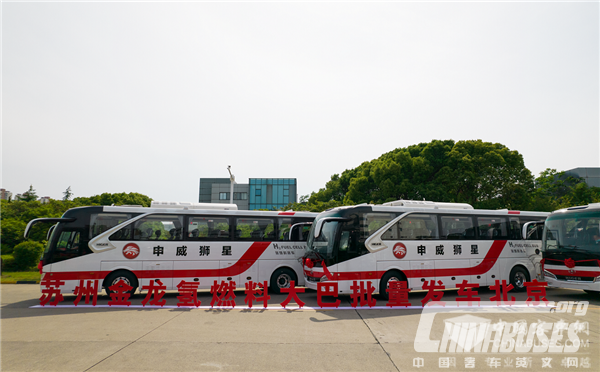 Through the joint efforts of Higer and Shenwei Shixing, the newly developed fuel cell hydrogen coach is more cost-effective (10% cheaper compared with its counterparts), has a large luggage compartment, achieves higher intelligence and provides more travel comforts for passengers.
In 2005, Higer started developing fuel cell hydrogen buses, which served at 2008 Beijing Summer Olympic Games and 2022 Beijing Winter Olympic Games. It also exported China's first batch of fuel cell hydrogen buses abroad, which served at World Youth Olympic Games held in Singapore. Its fifth generation fuel cell hydrogen bus is able to drive 500 km continuously, start up even when the temperature drops to -30℃ and remain intact when the temperature drops to -40℃.
Source : www.chinabuses.org
Editor : Lucy
Views:5511
Tags: Higer hydrogen fuel cell bus
Poster Press to save or share