King Long Enters Xiamen's List of Key Manufacturers
May 11,2022
In April this year, Xiamen Bureau of Industry and Information Technology officially launched a program to cultivate a list of key manufacturers in Xiamen and King Long is among them. The program aims to further strengthen Xiamen's overall competitiveness in the manufacturing industry and expand its scale.
Also in April, King Long-Xiamen University Research & Development Center was officially established. The two parties aims to work more closely in developing key spare parts for hydrogen fuel cell vehicles and building Xiamen into a technological high ground in new energy vehicle industry.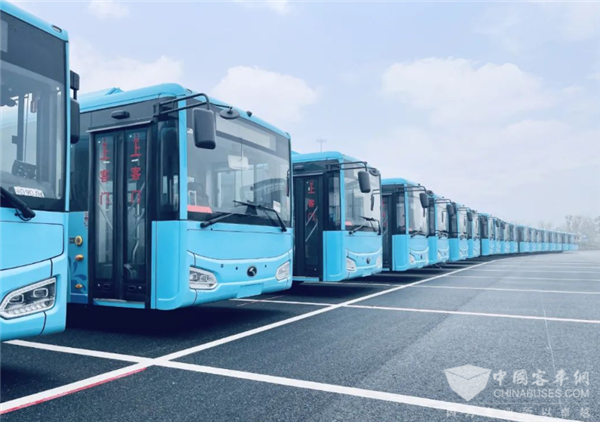 Based on all data collected on its Intelligent Cloud Platform, King Long has successfully developed battery diagnostic alarming system, which is able to conduct faster and more accurate risk assessments for electric vehicles and hybrid vehicles. In addition, the bus maker can carry out regular check-ups online, effectively preventing potential fires caused by malfunctioning batteries and ensuring the smooth operation of electric vehicles.
With a history of over 30 years, King Long has already enormous contributions to the fast economic growth in Xiamen and become one of the pillars in the local manufacturing industry. By constantly embracing new changes in the market and making technological breakthroughs, the bus maker has long been recognized as one of the key bus brands in China.
As one of the leading players in China's bus manufacturing industry, King Long has always been seeking growth through technological innovations and shouldering more social responsibilities. To help achieve goals of carbon emission peak and carbon neutralization, it has been actively involved in developing new energy vehicles with zero carbon emissions. So far, it has successfully rolled out carbon-fiber new energy buses, hydrogen fuel cell buses and Longyao series new energy buses. In addition, its new energy buses & coaches have been working smoothly in a number of cities both at home and abroad, greatly helping cities cut their carbon emissions.
Source : www.chinabuses.org
Editor : Lucy
Views:6844
Tags: King Long Xiamen China bus maker
Poster Press to save or share