Zhongtong CT-Scanning Buses Dispatched to Many Cities for Operation
April 20,2022
Since October last year, Zhongtong CT-scanning vehicles officially started operation in Beijing, Shanghai, Shandong, Shaanxi, Shanxi, Hebei and Yunnan, etc.
As it is known to all that CT-scanning is the most efficient way to diagnose COVID-19 infection. In order to effectively contain the spread of the infectious virus, Zhongtong rolled out CT-scanning vehicle, which won 2021 Special Vehicle Innovation Award. Achieving higher safety standards and higher reliability, the vehicle has been playing a pivotal role in helping many cities across China fight against COVID-19.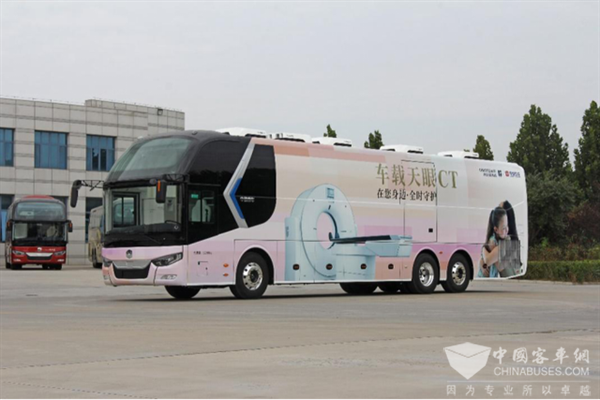 Bearing a striking resemblance to a high-end coach, Zhongtong CT-scanning vehicle measures 13-meter in length and provides spacious room. In addition, it achieves higher agility and is equipped with an advanced CT-scanning machine and an AI system. On board, patients and medical workers have separate corridors. The vehicle has fully enclosed operation room, diagnostic room, equipment room, staff room.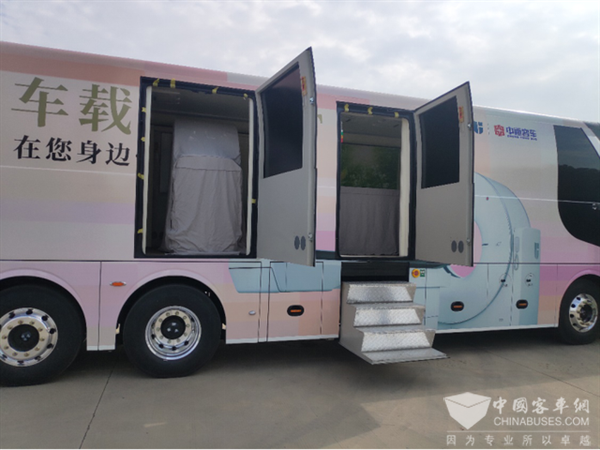 Connected with 5G technology, Zhongtong CT-scanning vehicle can provide more convenient medical services for patients with fevers and effectively prevent the spread of infectious virus. Coated with 4mmPb lead board within the CT-scanning room, the vehicle keeps the radiation within, which is lower than the international standards and ensures the health of both medical workers and people.
To help build China's public health emergency management system, Zhongtong has successfully developed a number of medical vehicles, including nucleic acid testing vehicles, health-check vehicles, negative pressure ambulances, emergency command vehicles, etc.
Source : www.chinabuses.org
Editor : Isabella
Views:5005
Tags: Zhongtong CT-Scanning bus
Poster Press to save or share