Golden Dragon Peshawar BRT Service Won Gold Standard BRT Award
March 04,2022
In February, Golden Dragon Peshawar BRT Service in Pakistan successfully won Gold Standard BRT Award conferred by by Institute for Transportation Development Policy (ITDP), which is headquartered in New York. It is also the first project in South Asia to win such a highly coveted award.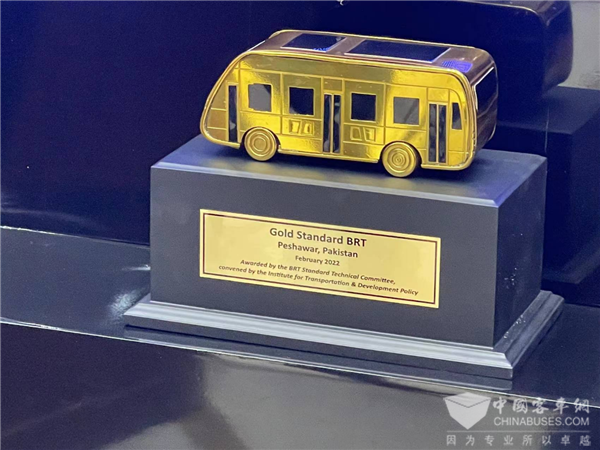 Established in 1985, ITDP is a non-profit non-governmental international organization committed to promoting sustainable and environmentally friendly transportation across the world, especially in the developing countries.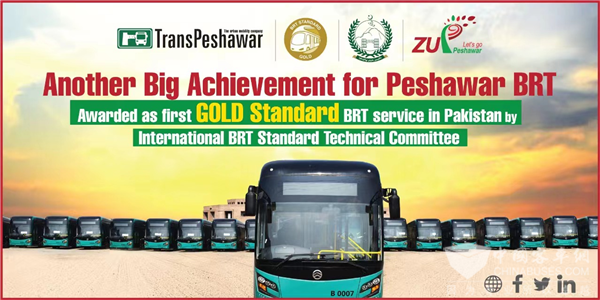 ITDP ranks the BRT service by evaluating various data. After months investigation, Golden Dragon's Peshawar BRT Service obtained a record-breaking score of 97 out of 100.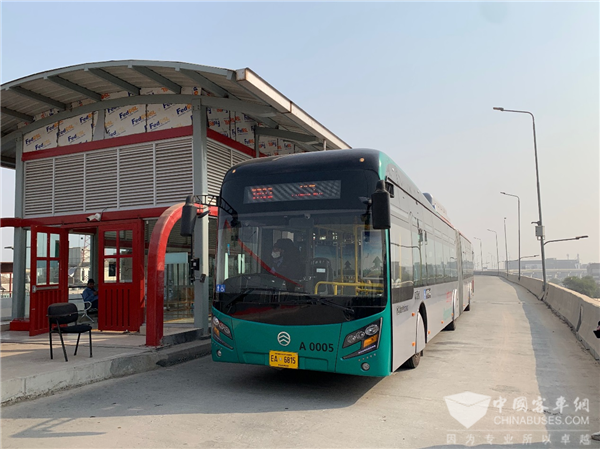 In August, 2020, Golden Dragon's Peshawar BRT Service officially started operation. 220 units Golden Dragon hybrid city buses were designated as the carriers for the BRT service. Statistics show that they provide greener and more convenient transportation services for about 340,000 passengers each day.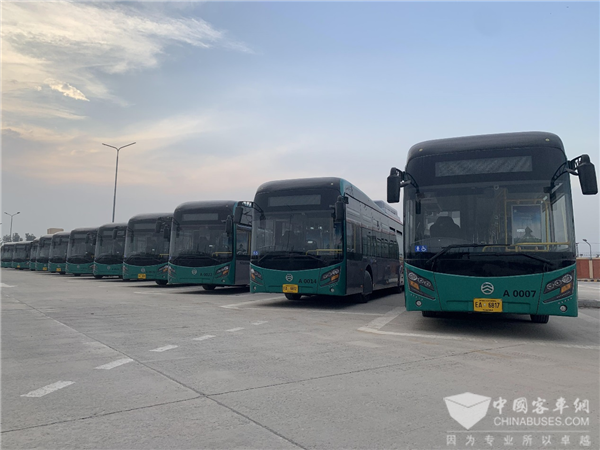 According to Golden Dragon, the sole bus supplier for Peshawar BRT Service, its 12-meter and 18-meter plug-in hybrid city buses have been working smoothly in Peshawar for over one year. The third party expert group consisting bus experts from Spain, Brazil and the USA conducted thorough assessment of Golden Dragon buses and gave their full recognition to the vehicles.
Equipped with air-conditioning system for both summer and winter, Golden Dragon plug-in hybrid city buses have WI-FI service on board, USB portals for electronic devices, barrier-free passageway for special passengers, providing unprecedented travel convenience and travel comforts for passengers in Peshawar.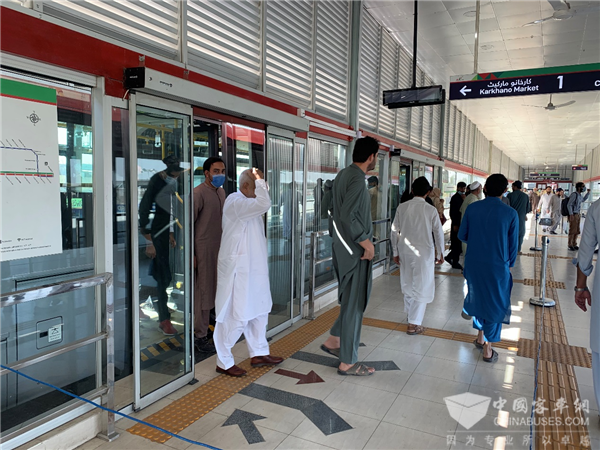 When COVID-19 broke out, nine after-sales service engineers overcame a host of challenges and traveled to Peshawar to ensure the successful launch of BRT service in the city.
Recently, Mr. Muhammad Tanzeel Mohsin, the project manager of Peshawar BRT Service wrote a letter to Golden Dragon, expressing his gratitude to Golden Dragon for its full support. He also wished Golden Dragon's greater success in Pakistan and the world's bus market in the future.
Source : www.chinabuses.org
Views:6558
Poster Press to save or share