Changan SC6108 Kaicene School Bus for UAE Completes Production
February 28,2022
Recently, Changan SC6108 Kaicene school bus officially went off the production line. According to sources, after the completion of all 241 units SC6108 buses, they will be delivered to the United Arab Emirates (UAE) in the Middle East for operation.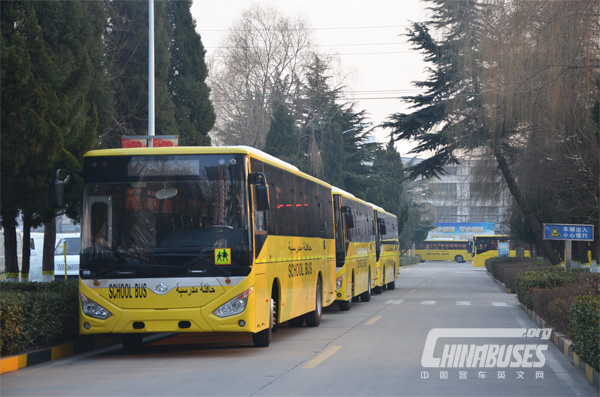 Measuring 11 meters in length, the school bus is coated in yellow color. "SCHOOL BUS" in both English and Arabian can be easily seen on the front and on the side of the bus. Upon the bus operator's requirements, the vehicle has added handrails, stepping board, emergency exit and emergency valve, lighting for boarding, anti-slippery flooring, etc., all of which have greatly improved the overall safety standards of the bus.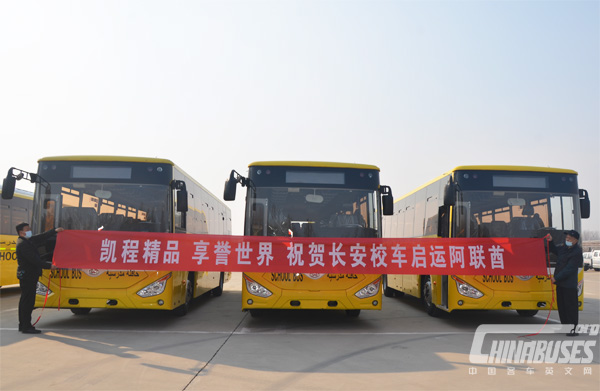 In addition, Changan SC6108 Kaicene school bus has 52 seats and luggage racks. In addition, it effectively prevents students from putting their hands and heads out of the windows. For bus drivers, it has created a more comfortable working environment with a specially designed seat. It has an amplifier which enables drivers to better communicate with all passengers on boards. On the roof of the bus, it has a panoramic view system, which better ensures the safety of all passengers.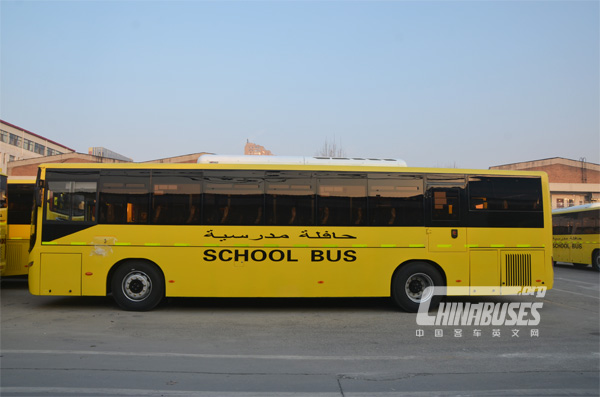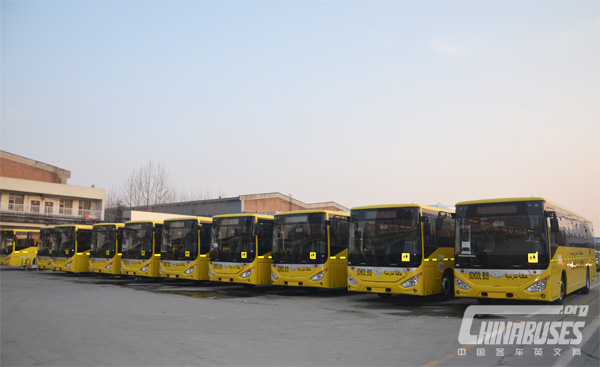 Source : www.chinabuses.org
Editor : Isabella
Views:8382
Tags: Changan shcool bus UAE
Poster Press to save or share