Chile Aims to Build Carbon-free Public Transport Network by 2040
February 23,2022
More and more Chinese electric buses were hitting Chilean roads in recent years. In an interview with CGTN Chile corespondent, the vice minister of Chile's Ministry of Transport revealed that the country decided to introduce 1,000 units electric buses from China in 2018. Soon, the first batch of electric buses started operation and made a huge success. "We are delighted to see very encouraging results after putting (Chinese) electric buses in operation", added the vice minister.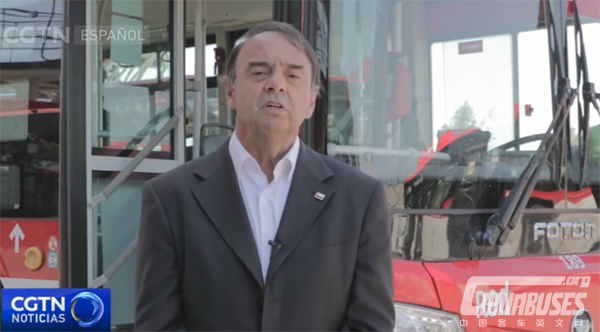 So far, 776 units electric buses have been working smoothly in Santiago, the capital city of Chile. According to sources, the city aims to increase the total number of electric buses to 1,000 units by the end of the this year. By then, Santiago will become the city with the largest number of electric buses in operation outside China. By 2040, the city's bus fleet will be entirely powered by electricity. Moreover, ten major cities across the country aims to achieve the same goal by then.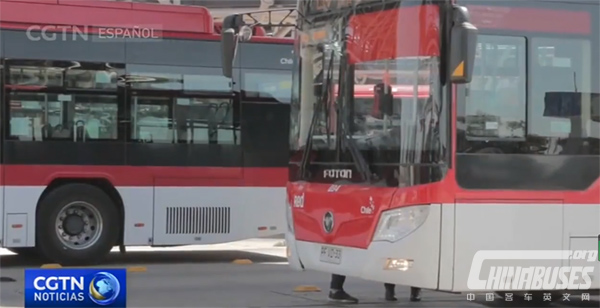 Currently, 357 units Foton electric city buses are in operation in Santiago, playing an essential part in many local people's daily lives and providing greener and more convenient transportation services for them.
Source : www.chinabuses.org
Editor : Ida
Views:6040
Tags: FOTON Chile Electric Bus
Poster Press to save or share