Zhongtong Brought Four Bus Models on Display at Macao Auto International Show
November 16,2021
On November 12, the 11th China (Macao) International Automobile Exhibition (also known as Macao International Auto Show) officially kicked off at Venetician Cotai Exhibition Center. Themed with new energy, low carbon and intelligent city, the three-day event this year aims to further cut carbon emissions in Macao. Zhongtong brought four bus models, including H12, N11, hydrogen fuel cell powered N10 and Ruitong V59 on display.

Ho Iat Seng, the chief executive of Macao Special Administrative Region, Fu Jianguo, president of Namkwong Group Co., Ltd., Liang Meiling, General Manager of Macao Public Transport Co., Ltd., together with a number of distinguished guests, visited Zhongtong's exhibition booths and they all spoke highly of the bus maker's latest achievements.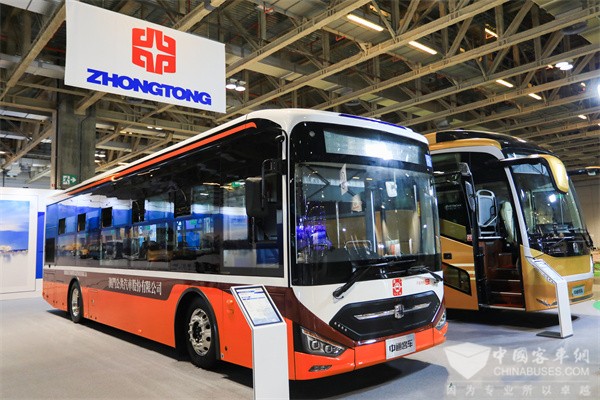 According to Zhongtong, one of the biggest highlights at this year's exhibition is its N11, which is particularly designed for Macao. Featuring a beautiful appearance, a higher loading capacity, higher environmental friendliness and higher intelligence, N11 is highly agile and is particularly passenger friendly for those physically challenged people. Equipped with electronic braking system and driving assistance system, the bus is connected with Zhongtong's intelligent online platform, which monitors its operation and energy consumption in real time.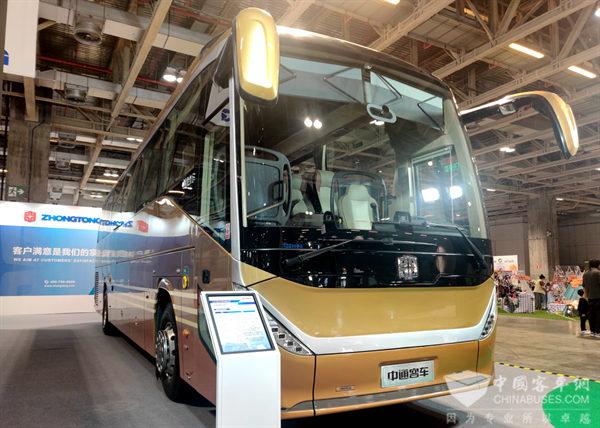 Zhongtong H12 was another eye-catcher at the exhibition. Primarily targeted at the high-end business reception and travel market, H12 is international competitive in a number of areas, including overall performance, energy efficiency, safety standards, etc. Operation data show that the bus has lowered its noise level by two dB and its energy consumption by 7%. Recently, 38 units H12 were exported to Chile for operation.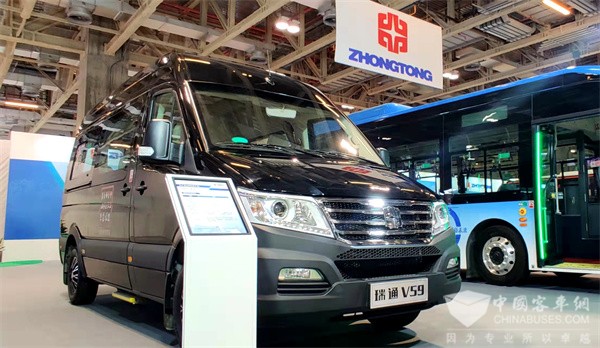 Ruitong V59 is a light bus mainly for the high-end market. Its main advantage lies in its high efficiency. Equipped with customized OTA solution, the bus offers customers with seven-star services, fully meeting their varied requirements.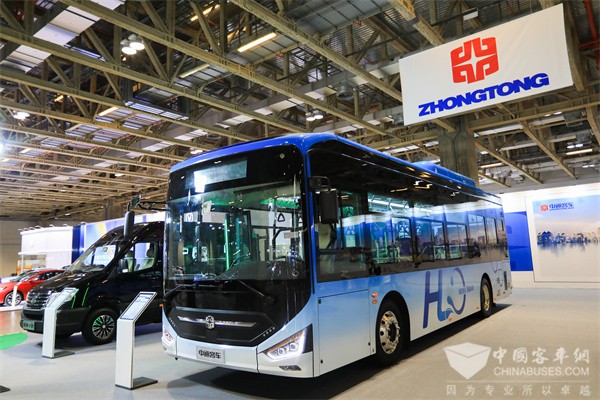 Zhongtong N10 hydrogen fuel cell bus measures 10.5-meter in length and is equipped with 60kW fuel cell batteries. For every 100 km, the bus only consumes 4.0 kg hydrogen. After a hydrogen refill in just 15 minutes, it is able to drive over 600 km continuously.
Source : www.chinabuses.org
Editor : Mark
Poster Press to save or share