The First King Long Bus Went off the Production Line in Tunisia
November 04,2021
On October 29, the first King Long bus assembled by Zovali Group officially went off the production line in Sousse, Tunisia. Zhang Jianguo, Chinese ambassador to Tunisia, witnessed the historical moment, saying "the rollout of King Long bus in Tunisia represents the latest achievements made through the close cooperation between enterprises from China and Tunisia". "China will continue to strengthen its efforts to deepen the business cooperation between the two countries and promote the economic development in Tunisia", the ambassador added.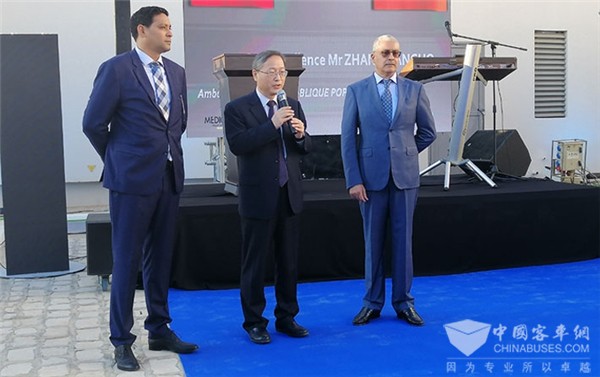 Photo by Chinese embassy in Tunisia
Located in the northern tip of African continent, Tunisia has long maintained strong economic ties with European and Japanese auto makers. Despite the cutthroat competition in the country, King Long has established a solid presence.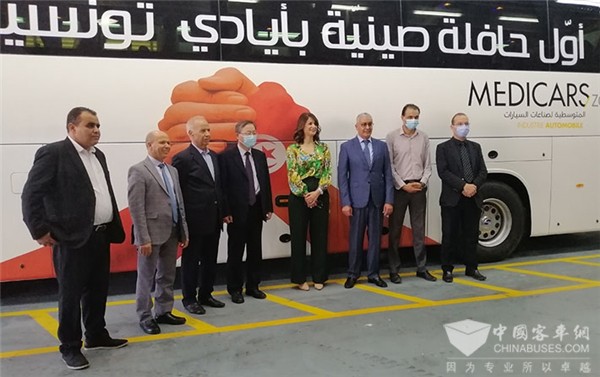 Photo by Chinese embassy in Tunisia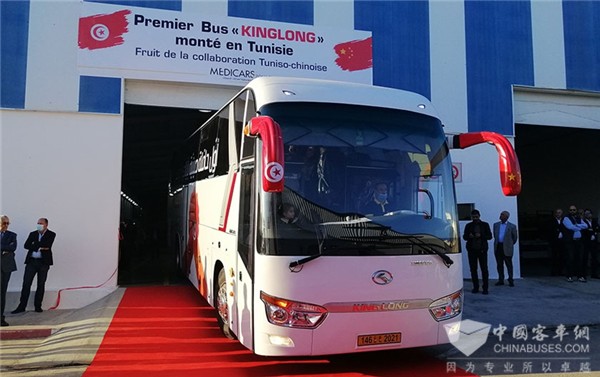 Photo by Chinese embassy in Tunisia
As early as 2012, King Long started carrying out market research in Tunisia. After three years' hard work, it successfully won the operation permit from the country and exported its first bus in 2015. One year later, it started exporting its light buses and large-sized travel coaches to the country. For the whole year of 2016, King Long's export volume in Tunisia reached 255 units, becoming an emerging star bus brand in the country.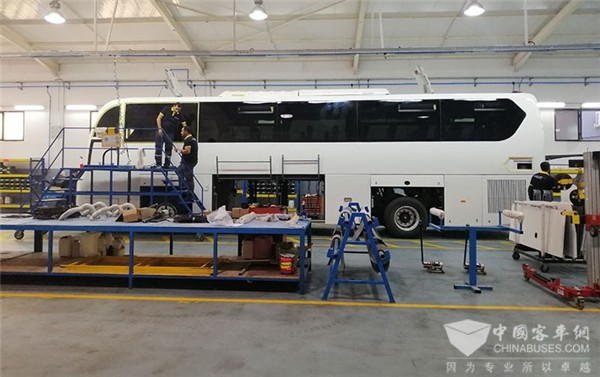 Photo by Chinese embassy in Tunisia
In April, 2017, King Long's light bus sales agent in Tunisia paid a special visit to King Long's headquarters in Xiamen. During the two-week visit, the two parties signed a memorandum for cooperation. Soon after the visit, King Long further strengthened its overall presence in Tunisia.
Established in 1988, King Long has been playing a pioneering role in China's bus industry. In 2001, King Long officially started its overseas expansion by exporting its flagship buses to Iraq. In 2003, King Long exported 82 units XMQ6113 buses to Malta in Europe, marking a new milestone in its history. In 2008, King Long officially entered the African market. So far, its buses and coaches can be easily spotted in Egypt, Algeria, Tunisia, South Africa, Angola, Nigeria, Côte d'Ivoire, Kenya, Ethiopia, Tanzania, etc. In Egypt alone, the total number of King Long buses & coaches in operation has exceeded 40,000 units, accounting for over half of the local bus market. So far, King Long has exported 51,939 units buses and coaches in Africa, ranking the first place among all bus makers from China.
In response to China's Belt & Road Initiative, King Long has so far exported over 50,000 units buses & coaches to the Belt & Road countries.
Having obtained bus operation certificates from Australia, USA, EU, Russia, the Gulf countries, the bus maker has successfully made its way to over 140 countries and regions across the globe. So far, its total export volume of buses and coaches has exceeded 120,000 units, making King Long the leading bus exporter in China. In addition, it has established over 600 after-sales service stations abroad to better serve its global customers.
In August, 2020, King Long established a wholly owned subsidiary, Xiamen King Long International Trading Co., Ltd. so as to further solidify its presence in the global market. By constantly making technological innovations and improving its overall competitiveness in the global market, King Long has long become synonymous with high quality and high reliability.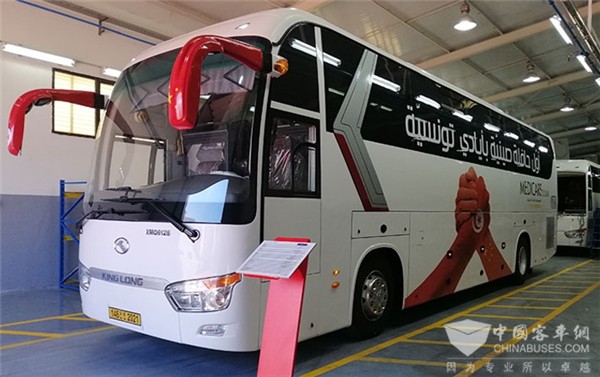 Photo by Chinese embassy in Tunisia
Source : www.chinabuses.org
Editor : Isabella
Views:6973
Tags: King Long China buses Tunisa Africa
Poster Press to save or share