Seven Units Foton AUV School Buses Arrive in Baoding for Operation
October 14,2021
On October 12, seven units Foton AUV BJ6116 school buses with 56 seats on each and three units Foton AUV BJ6926 school buses with 47 seats on each were officially delivered to Baoding Transport Group Co., Ltd. (hereafter referred to as Baoding Transport Group)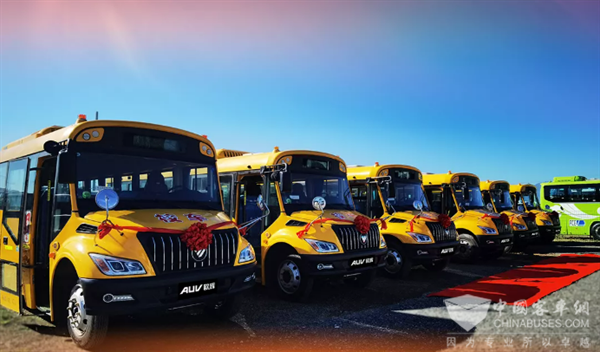 According to Baoding Transport Group, all the ten units Foton AUV school buses have been put into operation in Xushui county, providing safer and more comfortable commute services for local school children.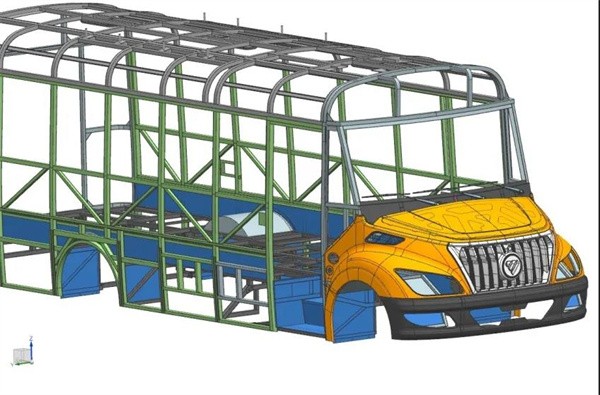 As Foton AUV's new generation of school buses, BJ6116 and BJ6926 are equipped with a host of advanced technologies (ABS, retarders, braking systems, panoramic viewing systems, monitoring systems on board, etc.), better lamps, improved wind shields and an emergency exit (1,580*1,220mm). With more resilient body structures and upgraded interior furnishings, they achieved unprecedentedly high safety standards and offer unparalleled travel comforts. Moreover, create better views on board for school children.
In earlier 2021, Baoding Transport Group bought six units Foton AUV BJ6111 school buses and then put them into operation in Xushui.
Source : www.chinabuses.org
Editor : Lucy
Tags: Foton AUV,school bus