Ankai A6 and F7 Buses Provide High-quality Transportation Services in Guangxi
October 13,2021
On October 10, a batch of Ankai A6 and F7 buses was officially delivered to two major bus operators in Laibin, namely Xinguoxian Group (Laibin) Transportation Co., Ltd. (hereafter referred to as Xinguoxian) and Laibin Jiada Transportation Co., Ltd. (hereafter referred to as Jiada) for operation.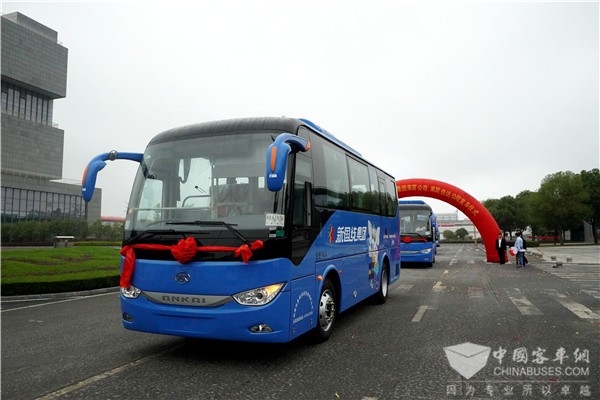 Powered by electricity, Ankai A6 is particularly designed for short-distance travel and commuting service market. Equipped with a host of advanced technologies, including tire pressure monitoring, panoramic viewing system, lane deviation system, front collision alarming system, internal management system, NVH, etc., the bus achieves higher safety standards, higher energy efficiency and provides more travel comforts for passengers.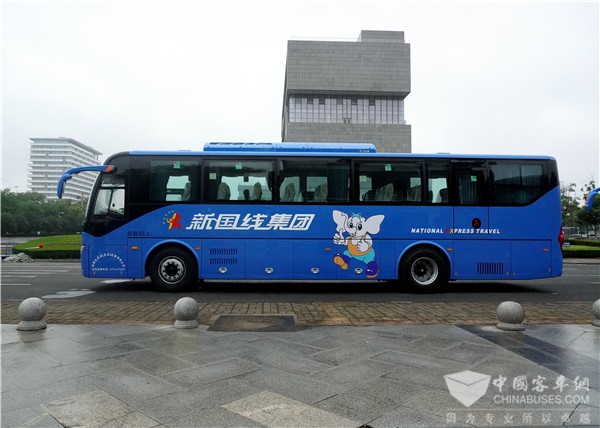 F7 is particularly designed for the high-end business reception market. Built on the huge success of its predecessors, the bus has a uniquely attractive appearance and enjoys great popularity among bus drivers. Achieving higher safety standards and higher energy efficiency, it is highly reliable and comfortable.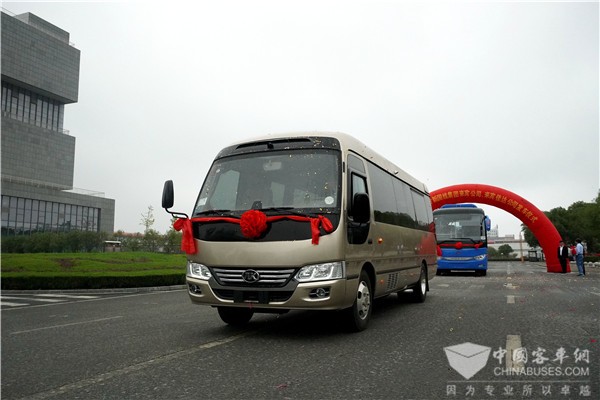 In recent years, both Xinguoxian and Jiada have been actively introducing new energy buses and encouraging people to embrace more environmentally friendly travel solutions. To further improve their services, they made the decision to introduce Ankai buses after thorough market research.
Source : www.chinabuses.org
Editor : Lucy
Tags: Ankai Ankai A6 bus China buses