Guangxi Sunlong Participated in 18th China-ASEAN Expo
September 16,2021
On September 10, the 18th China-ASEAN Expo officially kicked off in Nanning, the provincial capital of Guangxi Zhuang Autonomous Region. As the leading bus maker in the region, Guangxi Sunlong Automobile Manufacturing Co., Ltd. (hereafter referred to as Guangxi Sunlong) has been participating in the high-profile event for seven consecutive years.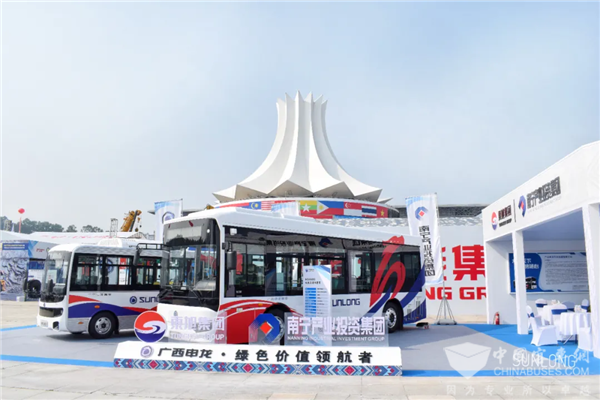 At this year's expo, Guangxi Sunlong brought HQK6602 and HQK6885 electric city buses on display, attracting keen interest among many visitors and participants.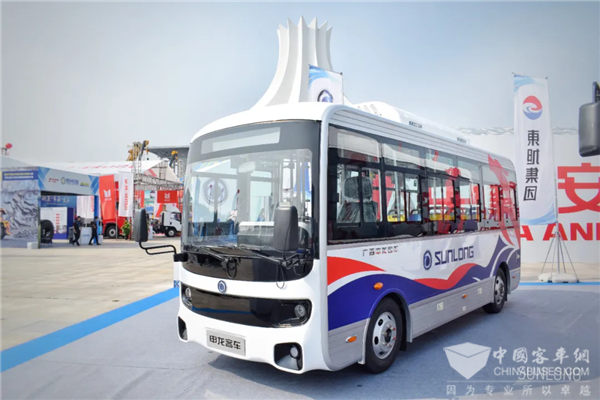 HQK6602 possesses a futuristic look and is highly agile. With a wheelbase of 3,500 mm and a height of 1,900 mm inside, the bus can have 10-13 seats with a maximum loading capacity of 25 passengers.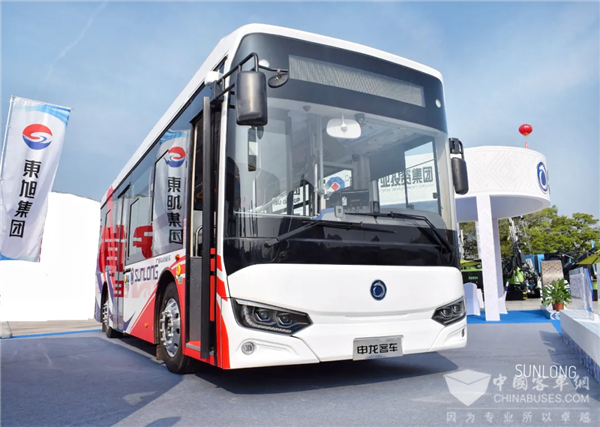 HQK6885 adopts in-wheel drive motor and lower-floor access. It creates a more comfortable working environment for bus drivers and provides more travel comforts for passengers. By introducing high-strength light-weight materials and optimized body structure, the bus is able to further cut its energy consumption by 15%-30% and drive longer distances continuously.
Source : www.chinabuses.org
Editor : Mark