Zhongtong School Buses Start Serving School Children in a New Semester
September 07,2021
With the start of the new semester, many Zhongtong school buses once again were put into operation to serve school children, providing convenient and more comfortable travel services.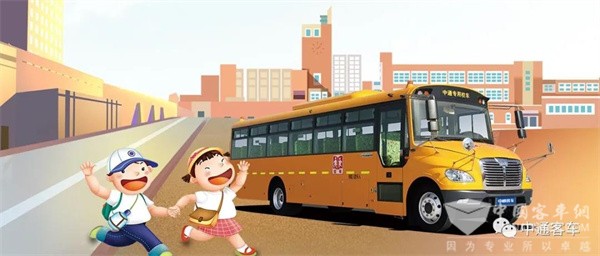 Based on a thorough study of the physiological features of children and adolescents, Zhongtong has been constantly improving the comforts of the seats of its school buses. In addition, it has rolled out China's first school bus with air-suspension structure, which has already gained great popularity in the market.
On board, each Zhongtong school bus are equipped with a medical emergency kit, ultraviolet sanitizing lamps, padded rails. All the furnishing materials fully comply with China's national standards.
To effectively prevent the spread of air-borne infectious diseases, such as COVID-19, Zhongtong school bus has facial recognition system and intelligent thermometer to check each passenger's body temperature when they board the bus. In addition, the bus maker's long-distance monitoring system fully ensures that all passengers are out of the bus when bus drivers leave their work.
Source : www.chinabuses.org
Editor : Mark
Views:4872
Tags: Zhongtong school bus
Poster Press to save or share