Ankai Hydrogen Fuel Cell Bus Boasts a Mileage of Over 100,000 km
September 07,2021
Recently, China's Ministry of Science and Technology, Ministry of Industry and Information Technology, Ministry of Finance, National Development and Reform Commission, National Bureau of Energy jointly released a notice on Launching Hydrogen Fuel Cell Vehicles' Demo Operation in Beijing, Shanghai and Guangdong. According to the notice, these places are urged to strengthen their efforts on promoting hydrogen fuel cell vehicles.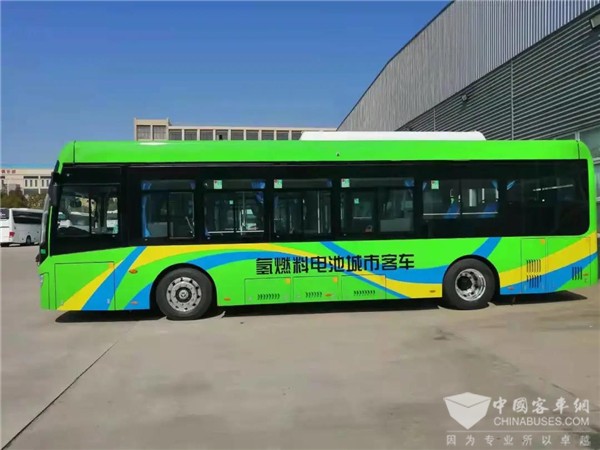 As a pioneering player in the bus industry, Ankai has seen one hydrogen fuel cell bus operating in Liu'an city, Anhui province, accumulate a total mileage of over 100,000 km. According to Ankai, Liu'an's first batch of 8.5-meter hydrogen fuel cell buses started operation on bus route No. 301 in December, 2019. Thanks to their smooth performances, the city introduced the second batch of Ankai 10.5-meter hydrogen fuel cell buses in August, 2020. So far, all these buses have gained wide recognition among the public and have greatly improved the travel experience for local residents. "The (Ankai hydrogen fuel cell) bus is much better than those fossil fuel powered buses. It is quieter and more comfortable", said one passenger. According to a bus driver, each Ankai hydrogen fuel cell bus drives about 280 km everyday.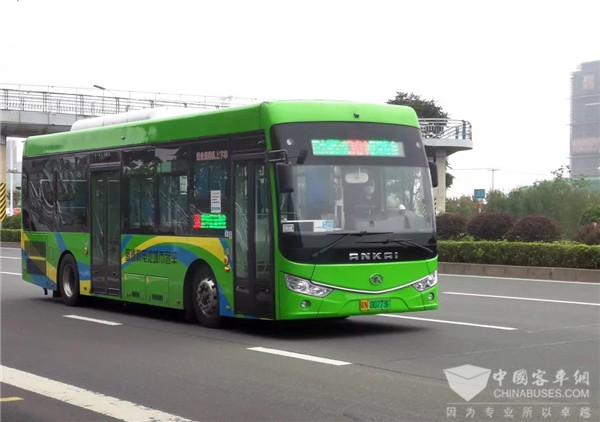 Ankai officially launched its development program of hydrogen fuel cell buses over a decade ago. It has built China's National Electric Bus Engineering & Research Center and a state-level post-doctoral work station. With solid technical support, the bus maker has successfully rolled out a number of hydrogen fuel cell buses with a length range from 8-meters to 12-meters. Take the 8.5-meter and the 10.5-meter hydrogen fuel cell buses working in Liu'an for example. After getting a hydrogen refill, the former is able to drive over 300 km continuously while the latter can drive over 400 km continuously.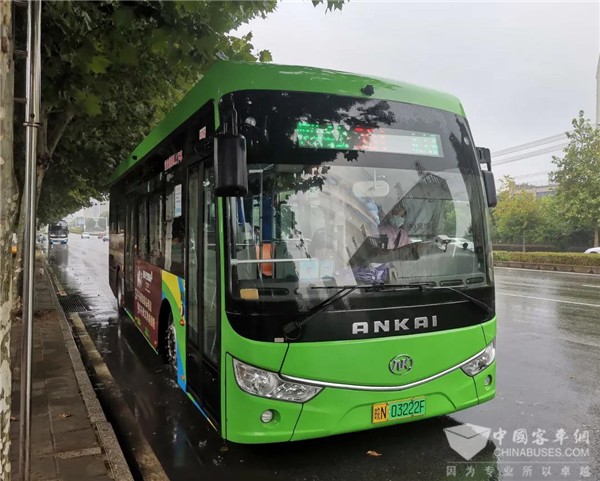 According to Ankai, its new generation 12-meter hydrogen fuel cell bus has further cut its body weight and thus achieves even higher energy efficiency. After getting a hydrogen refill in just 15 minutes, it is able to drive over 500 km continuously. In addition, it starts up smoothly even in a temperature -30℃.
To fight against global warming, China aims to peak its carbon emissions in 2030 and achieve carbon neutrality in 2060. Hydrogen energy is set to play a vital role in the process.
Source : www.chinabuses.org
Editor : Lucy
Views:5051
Tags: Ankai Hydrogen fuel cell bus
Poster Press to save or share