Golden Dragon Rolls Out Kast Business Coach with National VI Emission Standards
August 18,2021
In response to China's implementation of new emission standards, Golden Dragon officially rolled out new Cast business coach with National VI Emission Standards.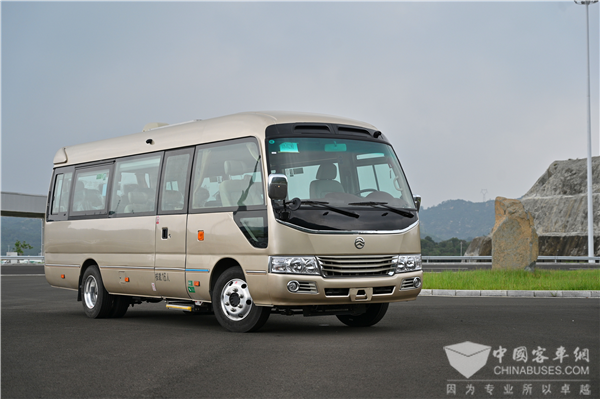 Measuring 7,045 mm in length, 2,050 mm in width and 2,770 mm in height, new Cast business coach is uniquely attractive and readily exudes luxuriousness. With electronically controlled doors, the coach is equipped with FAST C6J50T six-speed manual transmission gearbox (a maximum speed ratio of 0.78) and Weichai RA428Q163E61 engine with National VI Emission Standards. With a maximum power of 163 horsepower and a torque of 420 N.m, the coach delivers impressively powerful performances and achieves high agility.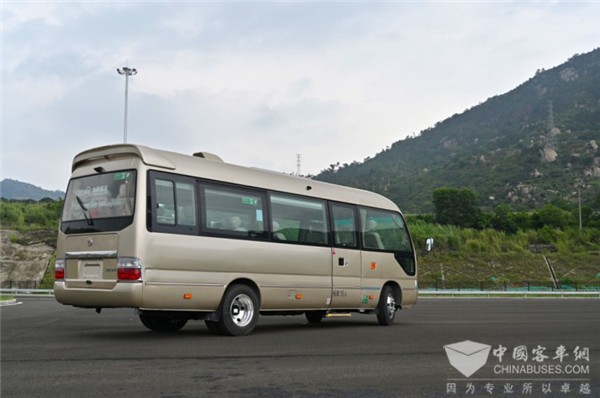 With larger LED screens, the coach has navigation system and monitoring systems. Connected with WIFI, it can play online programs.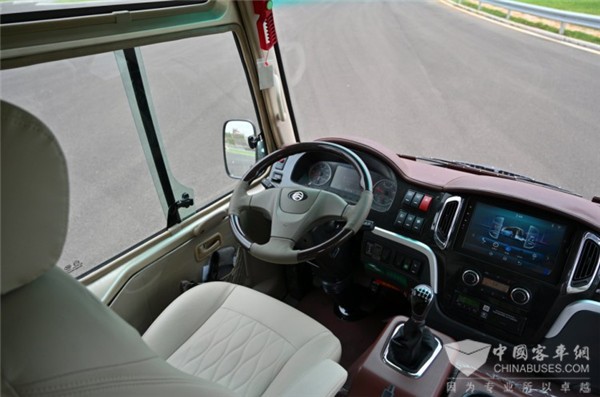 The coach drives smoothly at a speed of 60 km/h. It has ample standing room for passengers with a height of 1.8-meter. With a seat layout of 1+2 on each row, the coach has 14 leather seats, pillows, seat belts and double USB portals (5V/2.4A). In addition, the coach has office desks with lower surface in the center.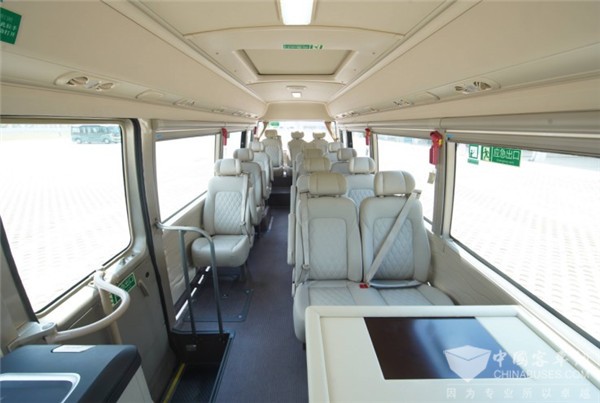 The coach has vertically controlled curtains like the sunshield on the bullet trains. It has roof window to introduce more light into the coach. With excellent NVH and sound insulation materials, it lowers its noise to 66 dB on board and creates a more comfortable traveling environment for passengers.
Source : www.chinabuses.org
Editor : Mark
Views:6413
Tags: Golden Dragon Kast
Poster Press to save or share