Zhongtong School Buses Oversees Children's Travel Safety
June 28,2021
Since its establishment, Zhongtong has always been attaching paramount importance to the safety of bus travel. By optimizing its bus structures, developing new technologies and promoting internet-connectedness, the bus maker has successfully developed a number of school buses to safeguard the travel safety for school children.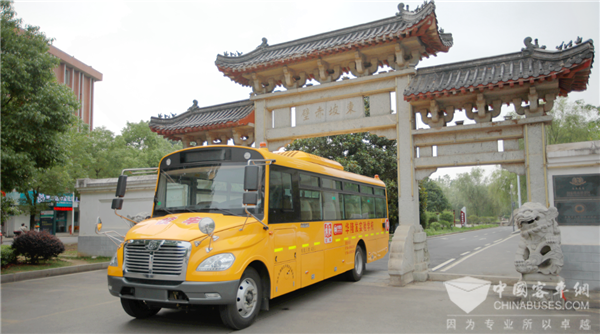 With meticulous attention to every detail of its vehicles, Zhongtong school buses adopt carbon sealed ring body structures and are highly resilient when collision occurs.
Zhongtong new generation school bus has added extra layers of protection at both its front and rear parts. It adopts 2mm bumper + two 3mm anti-collision beams + 5mm chassis horizontal beam at its front. It also introduces 2mm rear bumper + 2mm rear bumper support + 2mm anti-collision steel beam + 5mm anti-collision horizontal beam. By lowering its gravity center, Zhongtong school bus has greatly improved its safety standards and has won an award from Shandong Provincial Machinery Industrial Association.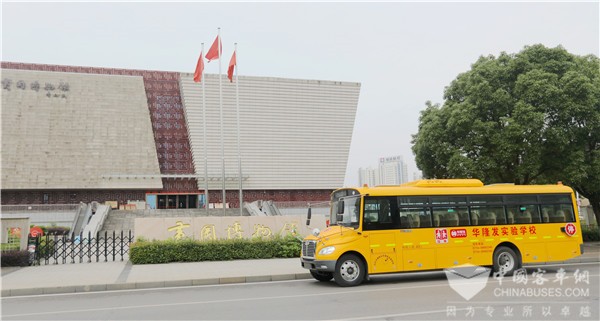 In addition, Zhongtong school bus has several emergency exits (1,580 mm in height and 1,220 mm in width), making sure that passengers can quickly get out of the bus when emergency occurs. At the roof of the school bus, there is also a window for ventilation. All passenger windows on both sides can open and act as emergency exits.
Zhongtong school buses are also equipped with intelligent management systems, which monitor road conditions, tire pressures, etc. When emergency occurs, the system will sound alarms.
On board of Zhongtong school bus is a seven-inch LED screen, which offers some key information when emergency exits or passenger doors are not fully closed and when the engine stops working. The bus also has a panoramic view system. Before drivers leave the bus, the final check is mandatory to ensure that no child is left behind on board.

Source : www.chinabuses.org
Editor : Lucy
Tags: Zhongtong school bus bus travel