Foton AUV BJ6122 Intercity Bus Officially Makes its Debut
June 09,2021
On June 4, 2021 Quality Discovery Tour & China Passenger Transportation Innovation & Development Forum was held in Lianyungang, Jiangsu province. At the forum, Foton AUV BJ6122 intercity bus, featuring higher intelligence, higher safety standards, better design and more travel comforts, officially made its debut. According to Foton AUV, the bus is primarily targeted at the high-end market.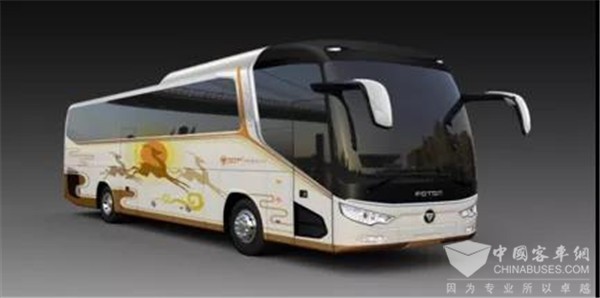 Equipped with an intelligent vehicle management system, Foton AUV BJ6122 intercity bus is able dynamically adjust its power output according to road conditions, the number of passengers on board and its operation status. Thanks to its integrated heat management system, the bus can automatically adjust the temperature inside the bus. Through the LED screen, bus drivers can easily perform a number of tasks, freeing them from trivial operation steps.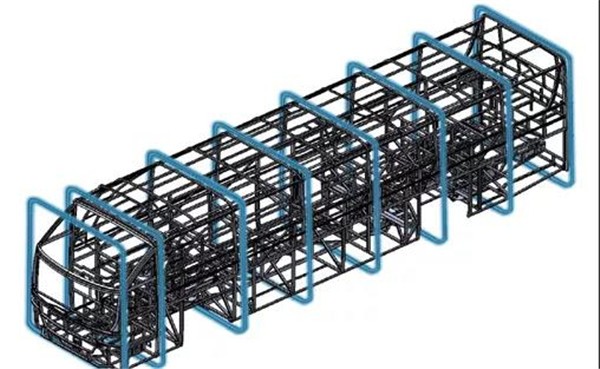 With a uniquely attractive design, BJ6122 has clear divisions between passengers and bus drivers. Its luxurious furnishings provide more travel comforts for passengers. When its lamps are turned on at night, its interior creates an extremely cosy environment for passengers.
Attaching paramount importance to safety, BJ6122 adopts a reinforced monocoque body structure, a hydraulic retarder, etc., all of which give all passengers on board extra layers of protection.
Apart from BJ6122, BJ6117 electric bus, BJ6906, BJ6132, BJ6766 and BJ6996 also made their appearance at the forum.
Source : www.chinabuses.org
Editor : Mark
Tags: Foton AUV intercity bus BJ6122