Ankai Double Decker Buses Start Serving Tourists in Shanghai
June 04,2021
Recently, Shanghai officially opened several new bus routes, providing more convenient transportation services for tourists. Ankai double-deckers were put into service, connecting some historical sites across the city.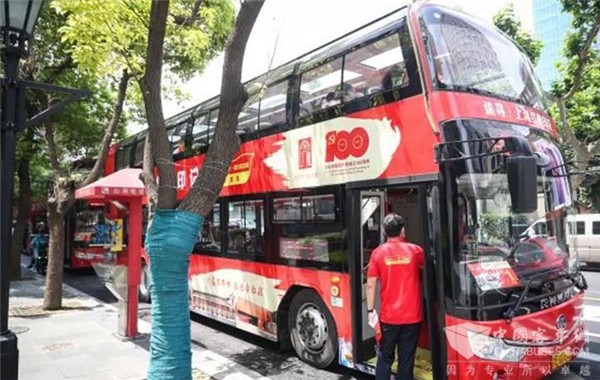 On one bus route, the one-way trip is about 20 kilometers and takes about 90 minutes. It has five stations and tourists can easily hop on and off Ankai double-deckers and explore some major landmarks where some key events occurred in the history of China's communist party.
According to sources, Ankai double-deckers are operated by a subsidiary of Chunqiu Group to meet tourists' growing demand for high-quality and more comfortable travel services. With more customized services, Ankai double-deckers also have tour guides on board so that tourists can better enjoy their trips and gain a deeper understanding of the history. So far, they have provided services for many tourists from both home and abroad.
Apart from Shanghai, Ankai double-deckers have made a formidable presence in Guangzhou, Hong Kong, Tianjin, Xiamen, Haikou, and Yantai, etc. In addition, they have also made their way to a number of overseas markets, including US, UK, France, Italy, Australia, New Zealand, South Africa and UAE, etc.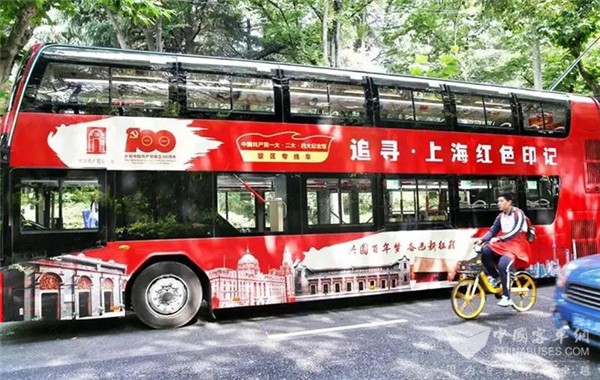 Source : www.chinabuses.org
Editor : Lucy
Views:5863
Poster Press to save or share