King Long Officially Releases Comprehensive Tourist Transportation Solutions
May 28,2021
On May 26, King Long officially released its latest comprehensive tourist transportation solutions in Hangzhou. On the same day, its fifth generation Jieguan made its debut.
In recent years, China's state council has rolled out policies to encourage more integrated development of the tourism industry and the transportation sector. By rolling out comprehensive tourist transportation solutions, King Long aims to inject new dynamics to the tourism industry.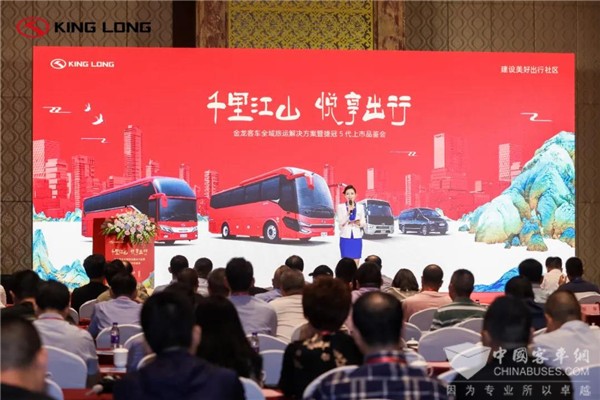 In response to the new changes and trends in the consumer market, King Long has more customized high-quality coaches available to meet tourist's growing demand for more travel comforts. Boasting a wide spectrum of travel coaches measuring from 5.3-meter to 13-meter in length, the bus maker has online and offline booking systems available and one-stop intelligent travel solutions for tourists. Its Longyue Service Package ensure the whole lifecycle maintenance service for all King Long buses & coaches.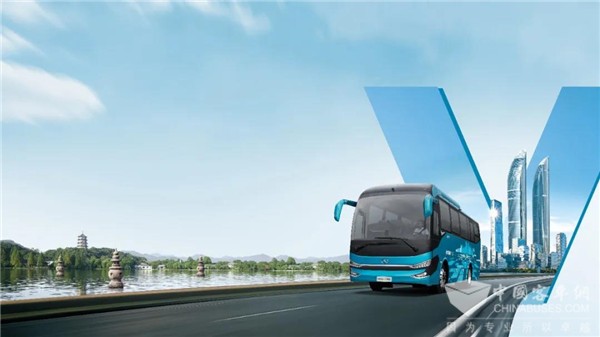 Painted in blue color, the fifth generation Jieguan coach mainly targets the high-end tourist transportation market, ushering in a brand new era for travelers on the road. With a height of 1,940 mm in height and a width of 2,400 mm on board, the coach is equipped with a monocoque body structure built by more resilient and more lightweight materials, 22.5-inch WABCO disc-braking and NVH. With a body weight over 600 kg lighter than its counterpart, it is able to further cut its fuel consumption by 2 liter per 100 km.
Apart from Jieguan, King Long has Longwin II XMQ6127DY, Haorui, Kairui coach models to provide greener and more comfortable travel services for passengers.
Source : www.chinabuses.org
Editor : Mark